Face Covering Requirements
New face covering requirements are now in place due to the high levels of Covid-19 in the state.
July 23 brought an onslaught of bad news to the business and educational community. Governor Inslee announced roll-backs in business practices based on the phased approach to reopening. Meanwhile the Director at Tacoma-Pierce County Health Department recommended schools plan for remote learning only in the fall.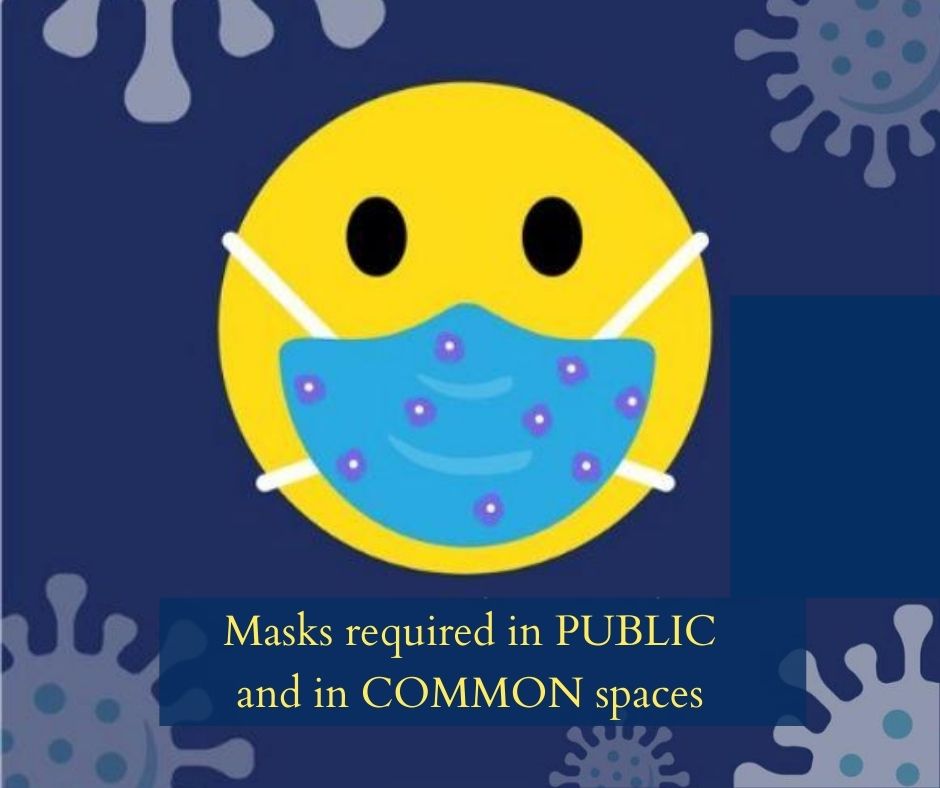 With these announcements, Secretary of Health John Wiesman also announced changes to the masking order. However, it seems that the changes are fairly minor if you are already following the principal of mask wearing. Face covering or masks are now required in Common spaces, such as hallways in apartment complexes.
On June 26, the Washington State Corona Virus Response page explains the order. "An order from the secretary of health requires Washingtonians, with some exceptions, to wear face coverings in public spaces (indoors in most situations and outdoors when 6 feet of distance isn't possible). People are individually responsible to comply with this order."
On July 23, Governor Inslee's Medium page announced, "The expansion will require face coverings in all common spaces, such as elevators, hallways and shared spaces in apartment buildings, university housing and hotels, as well as congregate setting such as nursing homes." These changes are in place to lower the curve of the spread of the Covid virus. "But we know that if we fail to act, we expose people and businesses to even greater risk down the line."