ScaleUp: The Covid Edition
Previously, in April, the Chamber introduced you to ScaleUp. ScaleUp: the Covid Edition is a program teaching proven strategies to small businesses. In fact, multiple solid agencies participate. It is a partnership between the Washington State Department of Commerce, Thurston EDC Center for Business Innovation and local economic development organizations.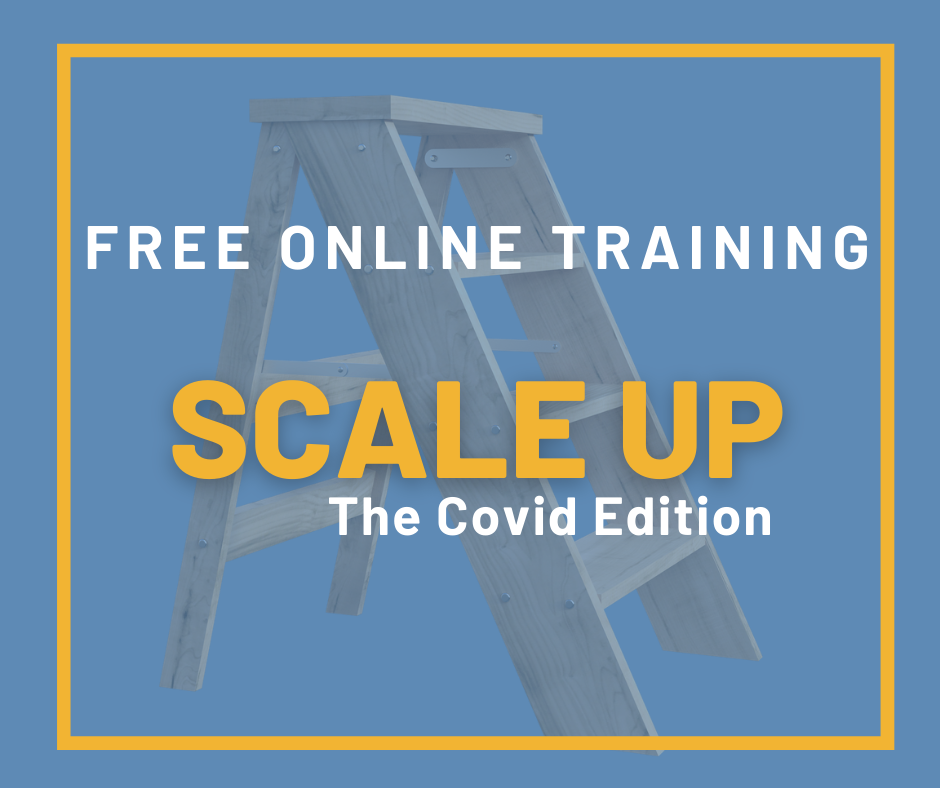 In light of Covid, they are offering a free course series to eligible businesses. These include minority, veteran, woman owned, or rural business owners. Ideally, businesses have been in operation for at least two years and have revenues over $100,000 each year.
This course is provided at no cost to eligible businesses and made possible through partnership with the Minority Business Development Agency and a grant from U.S. Department of Commerce.
Dates are from Oct 8-Nov 12. While classes have begun, there is still room to register. In order to get the most out of the program, don't delay. Register soon at the ScaleUp Covid Edition page from Washington State Department of Commerce.