Rollback Grant Pierce County CARES
A Rollback Grant has been established to assist local businesses impacted by recently modified restrictions to business. Businesses may receive up to $10,000 from a newly created program from Pierce County.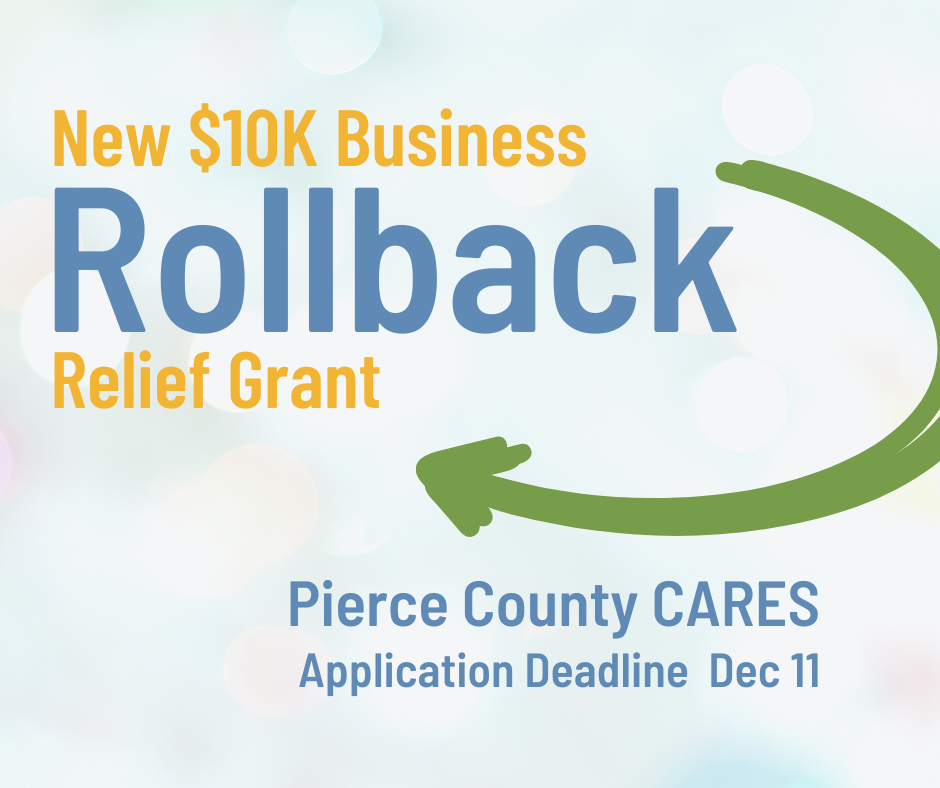 What types of businesses are eligible for the Rollback grant?
In-store retail 
Arts and culture establishments such as theaters, museums, and entertainment venues 
Fitness facilities, gyms, and bowling centers 
Caterers, restaurants, taprooms, and similar eating and drinking establishments. However, businesses that have a drive-thru or those that participated in the Restaurant Rally are excluded.
What are other qualifiers?
The business must be physically located anywhere in Pierce County including incorporated cities
Employee count must be 20 or fewer full-time equivalent employees (including business owner) 
They must have been in operation for at least one year
Demonstrate at least a 25% reduction in revenues attributable to the COVID-19 pandemic 
Independent business (in other words, not a corporate chain or franchise) 
Be a business operating consistent with current state and local COVID-19 guidance that has not filed for bankruptcy
Deadline December 11.