Restaurant Rally Nov 8-19
The Pierce County Restaurant Rally is coming Nov 8-19, just in time for some comfort food with the fall weather. The program encourages customers to visit local eateries and to keep local restaurants open.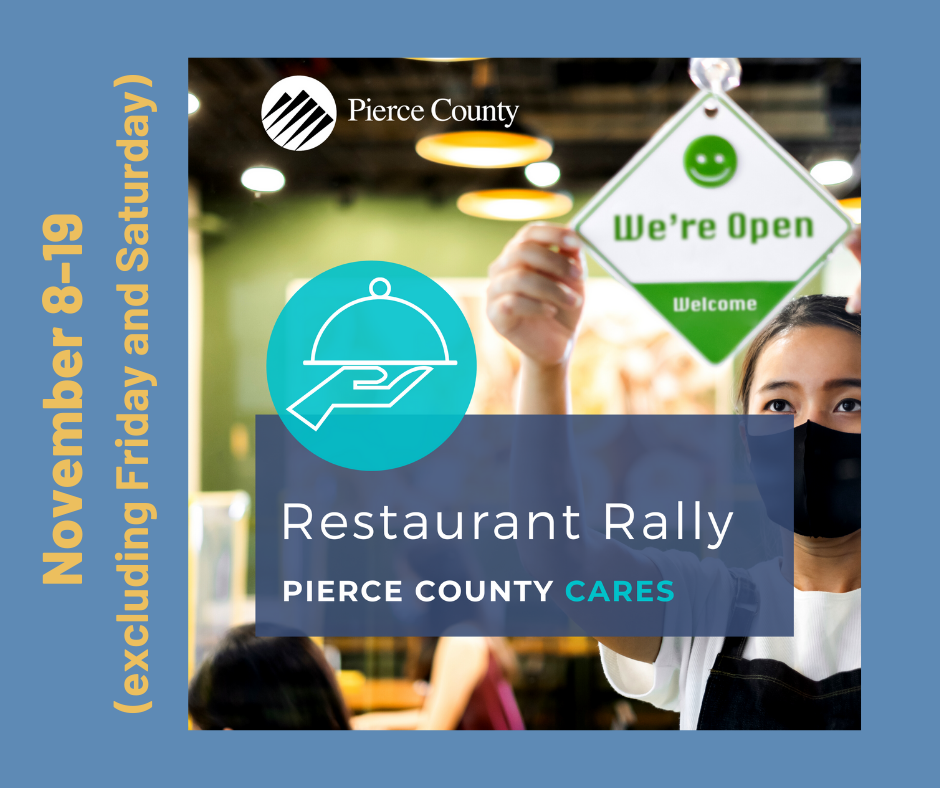 November 8-12 and 15-19, are great times to support local businesses and get a great deal yourself. Participating restaurants will offer a 30% discount to dine-in or take-out customers, with compensation of 50% of gross sales. This offer does not apply to orders placed through 3rd party vendors, such as Uber Eats or Door Dash.
Chamber member The Mill is a scratch-made, locally sourced restaurant, serving lunch, dinner and brunch. Think fine-dining coupled with sports bar.
Of course, in our Fife, Milton and Edgewood Communities, several other restaurants are participating. Fife – Denny's, Warthog BBQ, the Poodle Dog. Milton – The Mill, Dave's of Milton, Puerto Vallarta, and Ranchito Restaurant.
Join the Restaurant Rally Nov 8-19. Support local eateries while enjoying a meal at a significant discount.
To find a full list of participating Pierce County restaurants, visit https://www.piercecountyrestaurantrally.com/.