Pierce County Restaurant Rally
The Washington Hospitality Association has asked us to share an exciting promotion. The Pierce County Restaurant Rally. This is, indeed, an exciting offer for both restaurants and their patrons.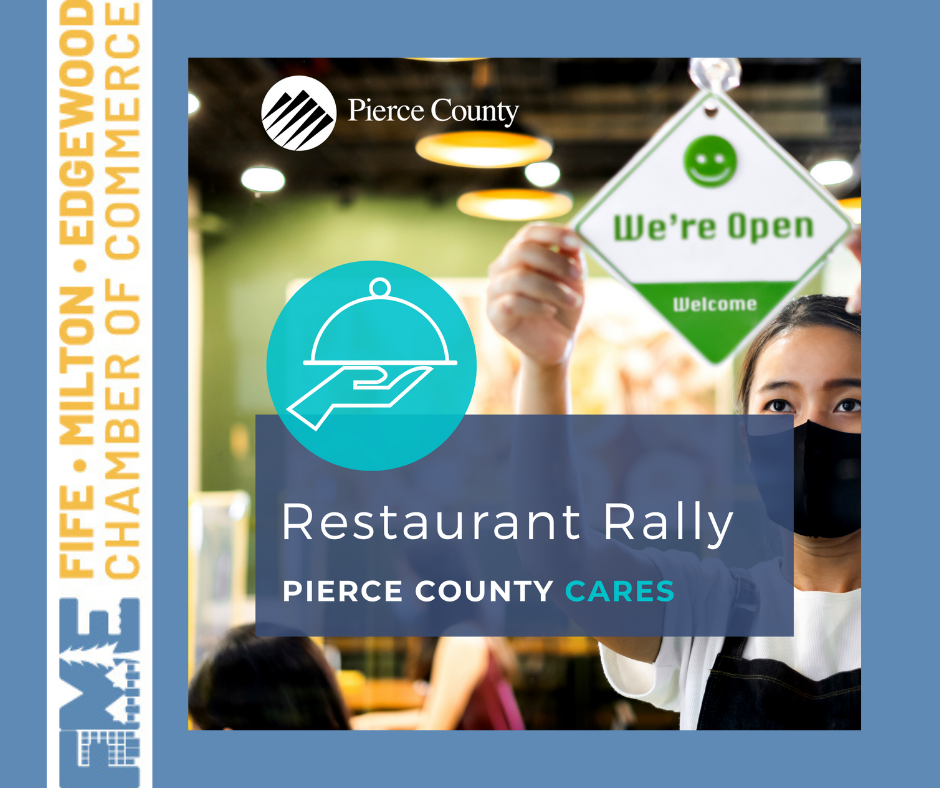 Pierce County is rallying to help dine-in restaurants stay open and retain jobs! Full-service restaurants should apply by October 23, 2020 to participate in the Pierce County Restaurant Rally program. The FME Chamber is pleased to partner with Pierce County to help save restaurants together!
The Restaurant Rally promotion will run from November 8-19, excluding Friday and Saturday. It enables participating restaurants to offer a 30% discount for dine in patrons, excluding alcohol. Pierce County will then reimburse restaurants at 50% of gross sales, excluding alcohol, during the promotion.
To participate, Pierce County restaurants will need to qualify under criteria such as being a full-service restaurant primarily engaging in food service and operating within Washington's Safe Start guidelines.
Visit www.piercecountywa.gov/restaurantrally to learn more and apply!
Pierce County Federal CARES Act funding has been allocated through this program with funds set aside to help businesses recover from the economic impacts of the pandemic.