Today, Governor Inslee announced Phase 3 of the Recovery Plan for Washington. The Roadmap to Recovery will return to a county by county, rather than staying with a regional approach. The community and businesses are excited to finally have a plan on moving into Phase 3.
However, the governor didn't yet commit to what all the new phase means. In a press conference on Thursday, he said, "Because of the progress we've made by decreasing our case rates and hospitalizations, as well as our tremendous efforts to get more people vaccinated, our reopening plan is once again based on counties, not regions. We are excited to take this step and we will keep evaluating our progress, and the impacts of these changes, to determine how and when we reopen further."
Effective March 22, the entire state will enter Phase 3.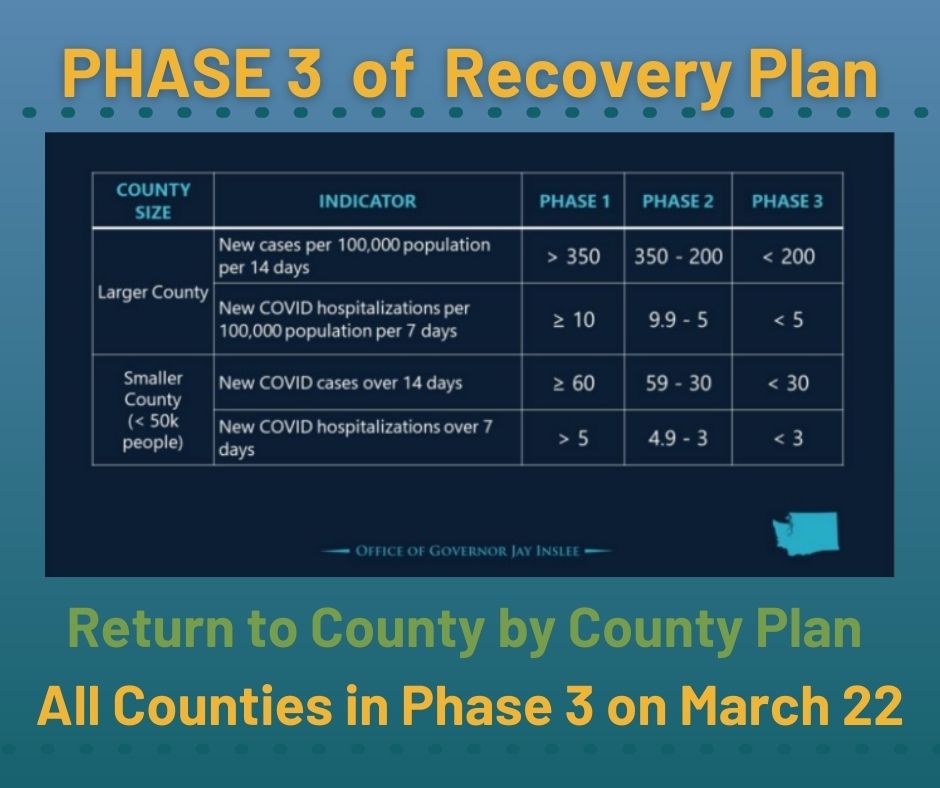 Phase 3 of the recovery plan allows for up to 50% occupancy or 400 people maximum, whichever is lower for indoor spaces. Of course, physical distancing and masking protocols must be followed.
The state expects to release a full list of industry-level changes for the new phase next week.