When will businesses be able to move to phase 3 in the Roadmap to Recovery? While the governor has announced positive news that there is a pause on moving any county in WA back to phase 1, many wonder, "What's next?"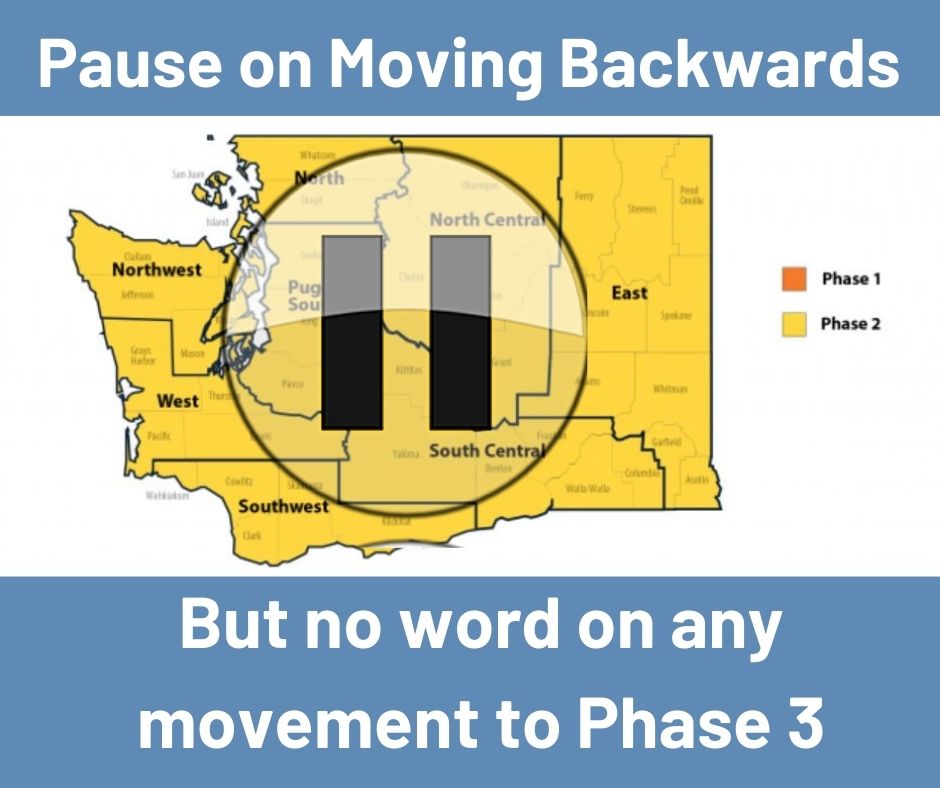 All counties are in Phase 2. But businesses, especially those like restaurants, wonder when they will be able to move beyond 25% capacity for indoor dining. They wonder about requirements to move into the next phase and beyond, and are frustrated at the lack of information.
Governor Inslee says that he is waiting on input from others. Local elected officials, local public health issues, workers and businesses are among those he will consult. And, of course, he'll watch the development of the science around Covid variants.