Air Quality Poor Due to Fires
Unhealthy air quality means suggestions for staying inside this weekend.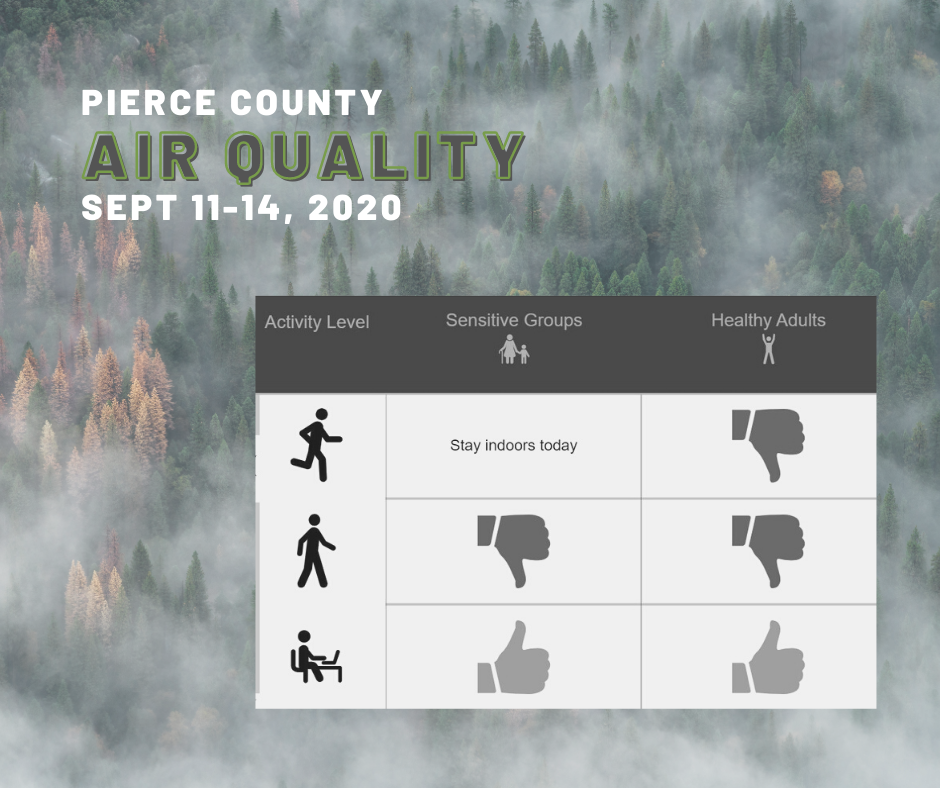 If Covid and wild fires were not enough for Pierce County businesses and residents to handle, now their air quality adds another layer to already trying times. The Puget Sound Clean Air Agency recommends the community stay inside this weekend. Air quality is not suitable for outdoor activity for anyone, regardless of their health. Indeed, even healthy individuals should avoid even moderate activity outside.
Of course, the effects of the fires go well beyond breathing smoky air. While schools are already struggling with starting the year with remote learning models, the Sumner-Bonney Lake School District has had to delay the start of the year. Evacuations, power outages and lost internet service meant that some students literally could not start the year this week. On Sunday, September 13, they will reassess to determine if school will start next week.
For businesses, such as restaurants in Pierce County who are relying on in-person sales through outdoor seating, this becomes one more punch to the gut. Many restaurants are already in a race against the season to bring customers to dine-in outside. But the forecast for smoky air will likely deter outdoor eating through the weekend. Consider supporting local eateries by ordering takeout.