$50 Million Working Washington Business Grants
The $135 million authorized by Inslee for Covid relief includes $50 million in Working Washington Business Grants.
Here's who the funding will be available to help. Priority assistance is for small businesses with annual revenues of $5 million or less in 2019. Additional qualifications include that those businesses are also in industries most impacted by the recent public health measures or who have experienced significant, cumulative impacts. For example, full-service restaurants, fitness centers, bowling alleys and music/event venues would qualify.
Certain nonprofits may also be eligible if they have a primary business activity that falls into a similar category.
The priority deadline for application is December 10, 2020.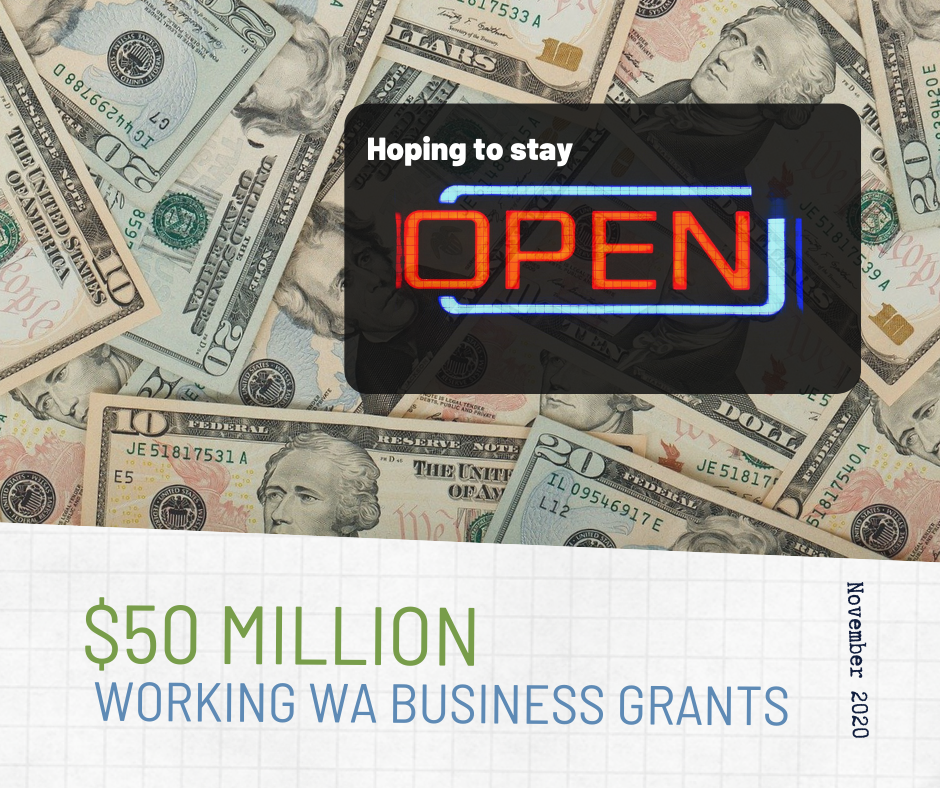 The $50 million will go first to those priority sectors. If funds remain after all eligible applicants are funded, then additional grants could be opened up to other businesses by the state Department of Commerce. Applications could then open up to businesses or nonprofits from other sectors or who have annual revenues larger than $5 million.
What does the grant cover?
Grant awards cannot exceed $20,000
The grant can only cover expenses or costs incurred because of COVID-19 and that those costs were necessary for business operations.
What do I need to apply?
Applicant W-9 Request for Taxpayer Identification Number
Copy of valid government issued photo I.D.
For Tribal-member owned businesses: license or certification if business activity is conducted outside the tribal jurisdiction; letter or certification from the tribe recognizing you as a business if business activity is within the tribal jurisdiction.
Copy of 2019 Tax Return or other confirmation of Business Gross Revenues for 2019.
For businesses with a physical location, proof of that location (For example: lease, tax statement, utility bill.)
The online application portal will open early next week (the week of Nov. 30). The portal link will be available at commerce.wa.gov/bizgrants.