Additional $135 Million in Covid Relief Funds
Earlier this week, when Governor Inslee announced Rollbacks and restrictions for certain industries, he pledged additional Covid relief funds. At that time the promise was for $50 million, but that has increased to $135 million.
Both businesses and residents are the intended recipients of the funds, which are coming from Federal CARES Act assistance.
State residents will benefit with funds such as $20 million in rental assistance for residents and landlords. An additional $15 million will assist with utility bills.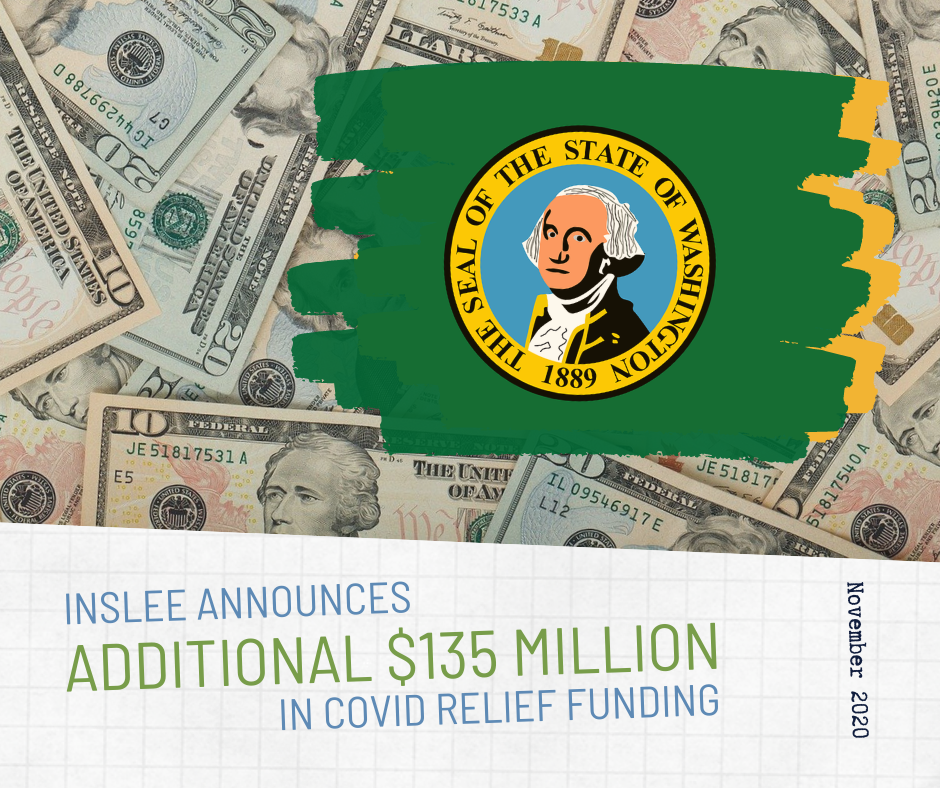 Businesses can look for $70 million in business support grants and $30 million for a recovery loan program.
Grants will be focused on businesses in the hardest hit industries and historically disadvantaged businesses.
The state Commerce Department is creating a portal on its website so that applications for the grants and loans can start as soon as possible.