If you intend to get your 1st dose of Covid vaccine this week, you may need to rethink that plan.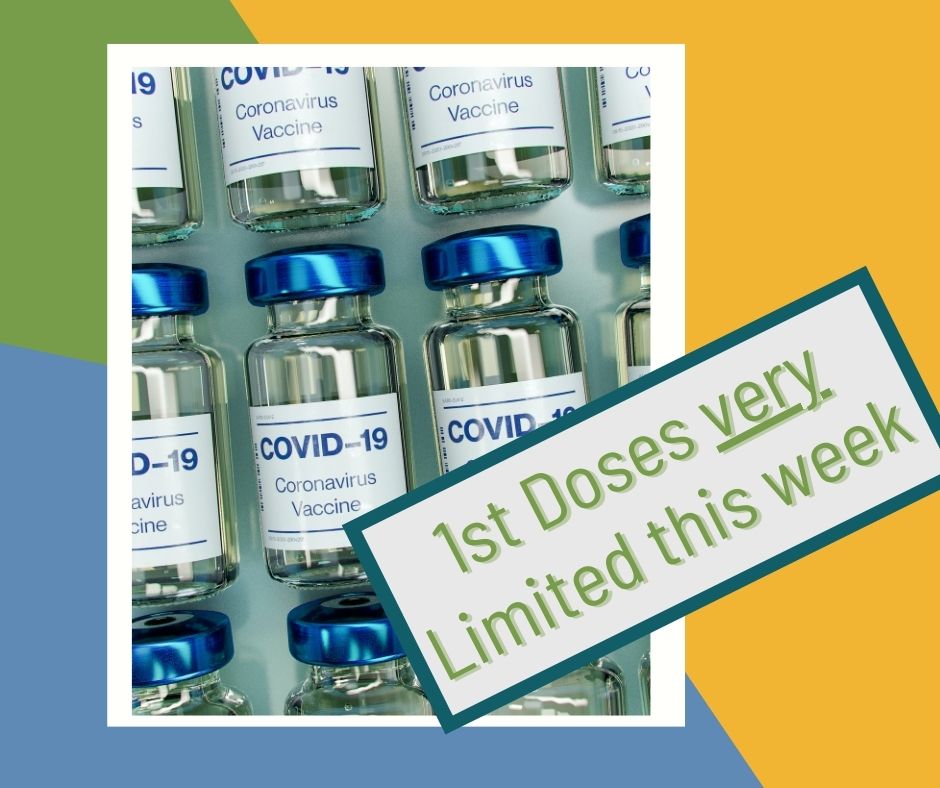 Two reasons make the availability of the first dose scarce this week. Firstly, in early January, some providers used used doses that were supposed to complete the two dose vaccine series for first doses. As a result, a reallocation of some of this week's first doses will complete the series for those people.
Secondly, the CDC is delaying shipment of the vaccines until Tuesday. That's due to weather concerns across the county, and not just western WA.
The first dose shortage is only expected for the week of Feb 14. It is expected to be available again, based on eligibility criteria. While the state still may not have enough doses for everyone who's currently eligible, Washington's allocation from the federal government is steadily increasing.
Unfortunately, that means a need to continue to be patient. And of course, continue with good hygiene and mask wearing, even when you are fully vaccinated. Let's get our businesses open!