Vitality Grant from Economic Development Board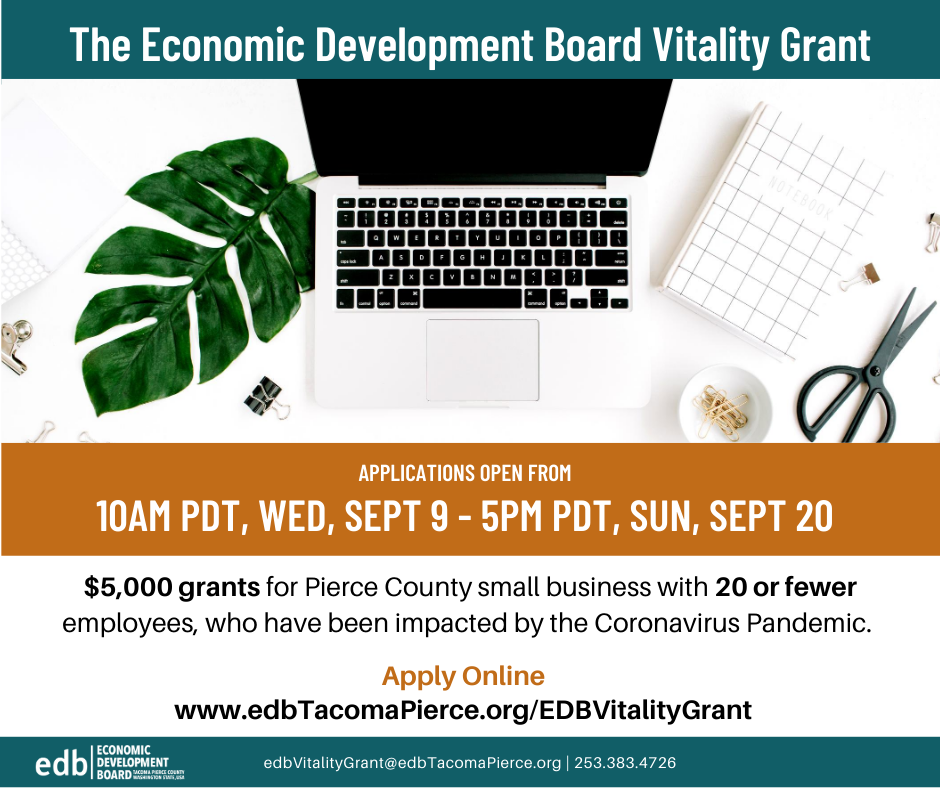 These vitality grants are available due to federal CARES Act funding. It's great news because there is $490,000 available for Pierce County small businesses. As a result, at $5000 per grant, that's nearly 100 businesses. With this in mind, the chamber wants to encourage members to take note of the application dates. We suggest that you apply as soon as possible if you are eligible,
Eligibility Requirements for Vitality Grant
A few of the requirements include that businesses:
Must be a Pierce County business (home based businesses not applicable)
Must have 20 or fewer full time employees
Covid has impacted
Must be a for-profit business
Must be in business since March 16, 2019
Because these grants come from Federal dollars, businesses cannot "double dip" to pay for the same expenses, for the same time period. In other words, if a business used the PPP from March through June, they can't use this grant for payroll for the same time period.
In order to ensure that more small businesses are aware of the program, the applications will be available in multiple languages. Besides English, applicants can get copies in Korean, Russian, Spanish, and Vietnamese.
The application is not yet available, but is coming soon!