Vaccines for Phase 1B, Tier 2
Starting Wednesday, March 17, eligibility extends for vaccines for Phase 1B, Tier 2.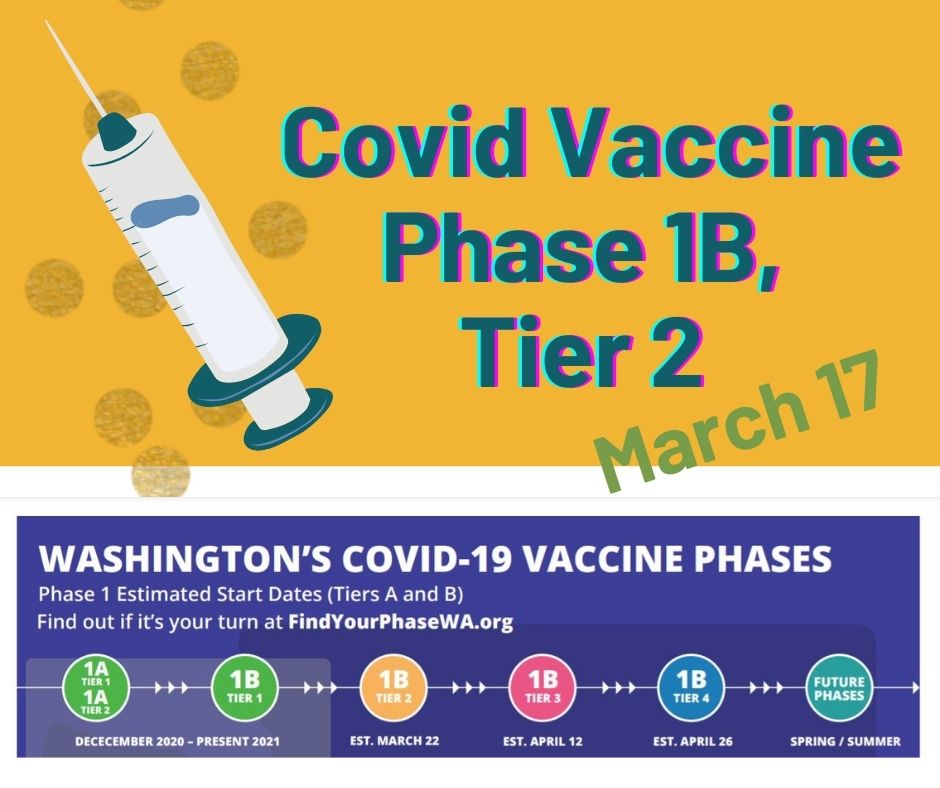 The eligibility pool included teachers earlier this month. This update includes workers in agriculture, food processing, grocery stores, public transit, firefighters and law enforcement, and others. People 16 and older who are pregnant or have a disability that puts them at high-risk are also included.
To find out when you will be eligible for the vaccine and for more info, visit the infographic here.