US Chamber: State of American Business
As members of the US Chamber, FME Chamber invites you to an exciting series titled State of American Business. During the 2nd full week of January, the US Chamber has a series of free webinars.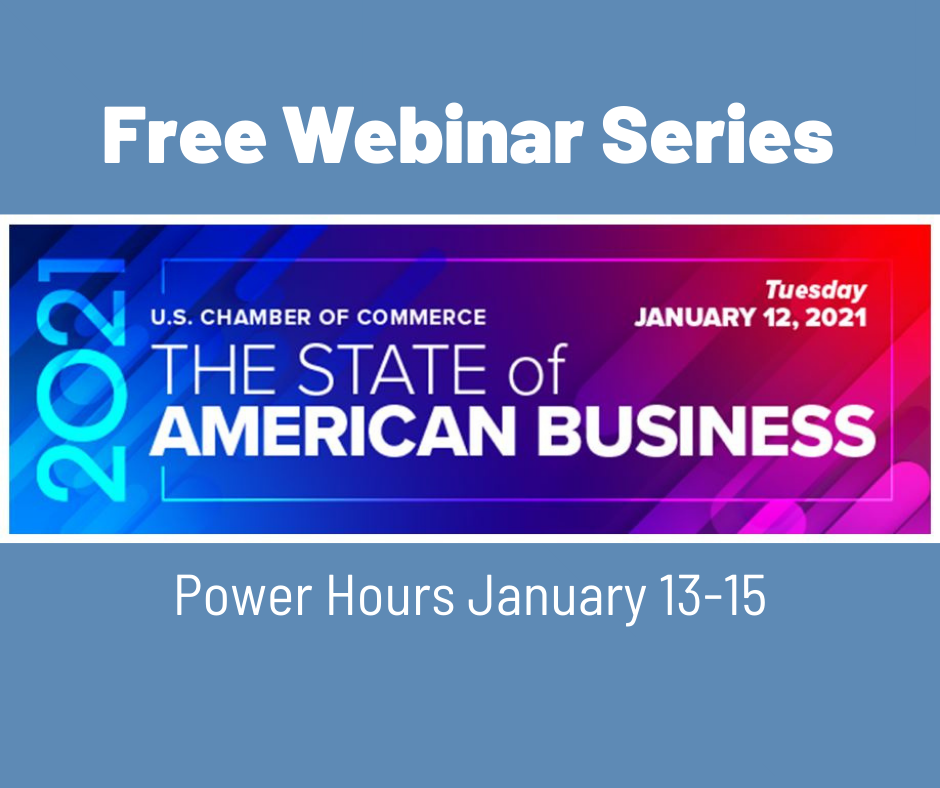 Over the past year, our country has been challenged in ways few could have planned for, or even imagined. From our public health, to our economy, to our politics, the road to recovery starts with healing a divided America. The business community can and must rally our nation around a series of solutions to overcome the pandemic and drive a widespread economic recovery. We will explore these themes and more at this year's event, reimagined and restructured for this pivotal moment, bringing together our nation's leading voices from the public and private sectors. In addition to the main event on January 12, we're thrilled to announce more opportunities to connect and gain actionable insights throughout the week. For the first time, the State of American Business is expanding to include a series of Policy Power Hours, where we'll explore some of the most important challenges and opportunities for businesses at the state, national, and international level:

Tuesday, Jan. 12, 12PM – 1PM ET
The 2021 State of American Business

Wednesday, Jan. 13, 12PM – 1PM ET
Policy Power Hour: America's Global Competitiveness

Thursday, Jan. 14, 12PM – 1PM ET
Policy Power Hour: Spotlight on Washington

  Friday, Jan. 15, 12PM – 1PM ET
Policy Power Hour: State Issues, National Impact
Register for one session or all 4.