Understanding Newest Corona Relief Package – Two Webinars
Two webinars are happening this week to help with understanding the newest corona relief package. If you are wondering what the package means for your business, then tune in!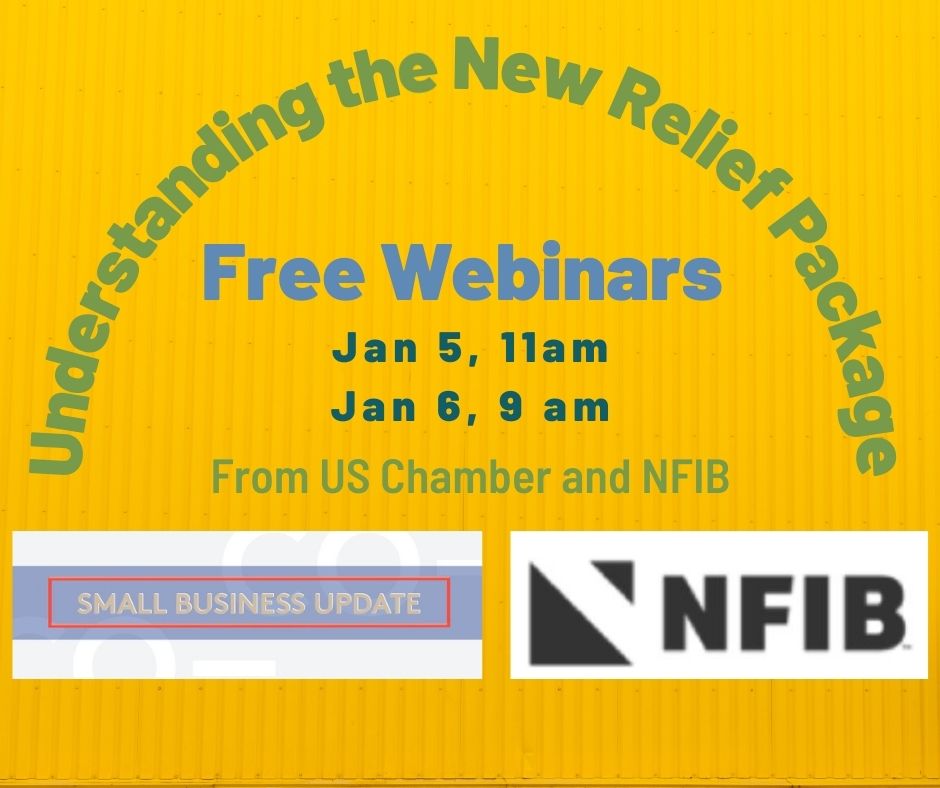 The first is from the U.S. Chamber of Commerce.
Join U.S. Chamber Executive Vice President and Chief Policy Officer, Neil Bradley, and CO— Content Director, Jeanette Mulvey. They will discuss the aid that's now available and take your questions live.
Gain insider knowledge on the new relief provisions for small businesses.
Hear insights that will help you navigate this new round of funding.
Ask the pressing questions most important to you.
Be sure to register to get the details on the newest corona relief package.
When: Tuesday, January 5 at 11 AM PST.
The other, from NIFB, will focus on What You Need to Know on Applying for A Second (or initial) PPP!
Presented by: Elizabeth Milito, Senior Executive Counsel, Legal Foundation, NFIB, Holly Wade Executive Director, NFIB Research Center.
When: Wednesday, January 6 at 9:00 AM PST.