Traffic Shift Coming to Fife
A traffic shift is coming to Fife. If you live, work, or travel through the area, the WSDOT wants you to know about these changes. Northbound SR 99 in Fife could move into the new roundabout as early as January 30.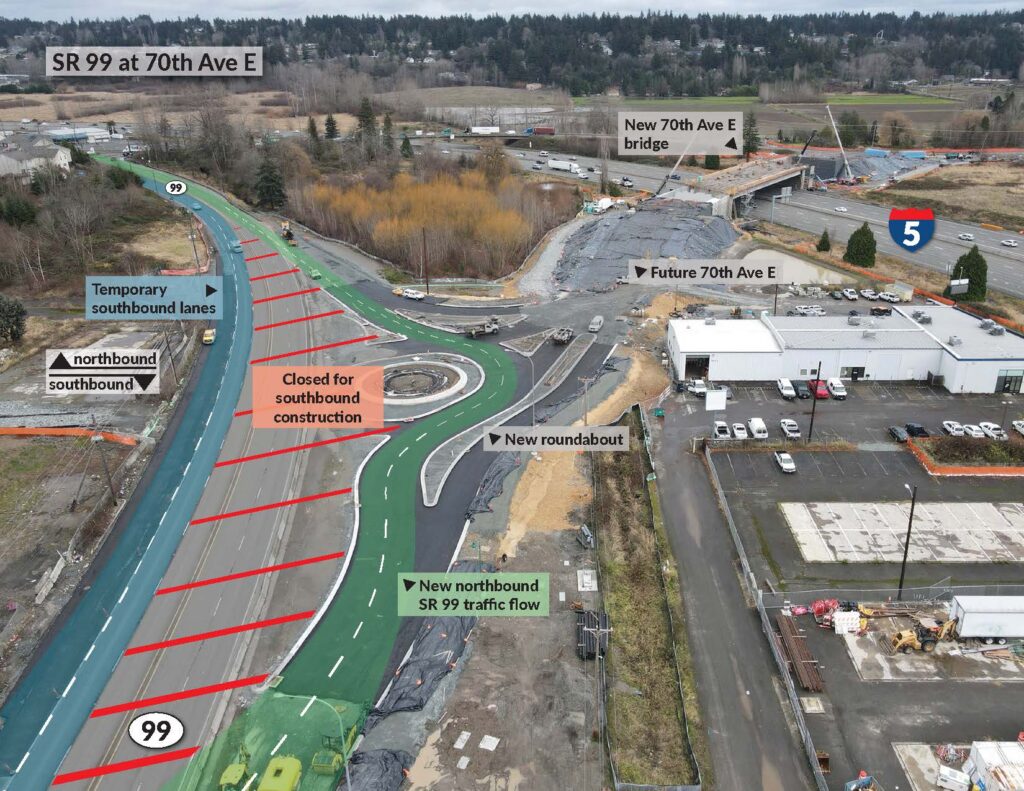 WSDOT has multiple links to help you understand the project. This includes The Full Project website , Construction website, Construction cameras and the Roundabout blog.
WSDOT provides the following details about the traffic shift in Fife with the chamber and asked us to share them with you.
Traffic Shift Details
WSDOT's 70th Avenue East Bridge contractor is shifting northbound SR 99 traffic into the new roundabout to create room for crews to build the southbound lanes (see illustration below).
This traffic shift makes it possible to keep SR 99 open to traffic throughout construction.
The traffic shift will begin as early as January 30 and will remain in place throughout construction.
There are two northbound lanes in the roundabout and there will be two southbound lanes open during construction.
Drivers should slow down when entering the roundabout; the posted speed limit on SR 99 is 35 mph and a safe roundabout speed is 15 mph.
During construction, the roundabout will be for through-traffic only; no turns will be allowed.
WSDOT plans to fully open the roundabout when the new 70th Avenue East Bridge opens in mid- 2021.
The new bridge and roundabout will reduce the delays drivers currently experience on the existing bridge and SR 99/70th Avenue East intersection, as well as improve safety for everyone who drives, walks, bikes, or rolls through the area.