ScaleUp: The Rebuild Edition
Small businesses looking to grow despite Covid should consider ScaleUp: The Rebuild Edition.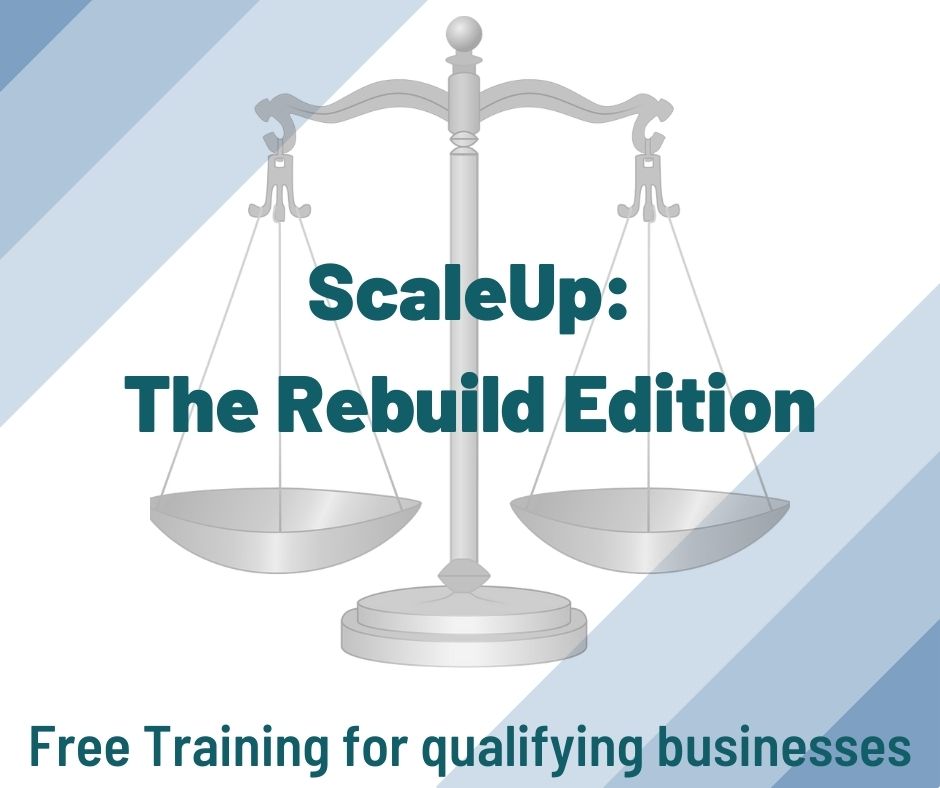 This program is a partnership between WA Department of Commerce and Thurston Economic Development Council. It offers 2-hour online classes once a week. Sessions last for 8 weeks. Up to 100 small businesses can participate.
The training provided is valued at $1,599. But a grant from the US Economic Development Administration means that the program is free to businesses.
According to the Department of Commerce, the ideal candidate for the program is the president/owner of a WA business that has been in operation for at least two years. Additionally, the business should have had annual pre-COVID gross revenues in excess of $100,000.
The ScaleUp program will help businesses restart, rebuild, and pivot as needed. Topics included:
Creating efficient business systems,
Improving product/service alignment
Creating a stronger competitive advantage in the marketplace
Understanding financial statements and key business drivers
Increasing sales leads and improving the sales funnel.
Additionally, participants will have opportunities for private mentoring and coaching.
Classes will be offered on Wednesday or Thursday mornings from 8:30-10:30. Alternately, evening courses, from 6-8 pm will be offered on Thursdays. Classes start in June and run for 8 weeks.
For more information, contact James Davis, jdavis@thurstonedc.com, or (360) 464-6051