Governor Jay Inslee announced a NEW Healthy Washington plan for the road to recovery. This new plan removes the old Phases of Reopening established back in May.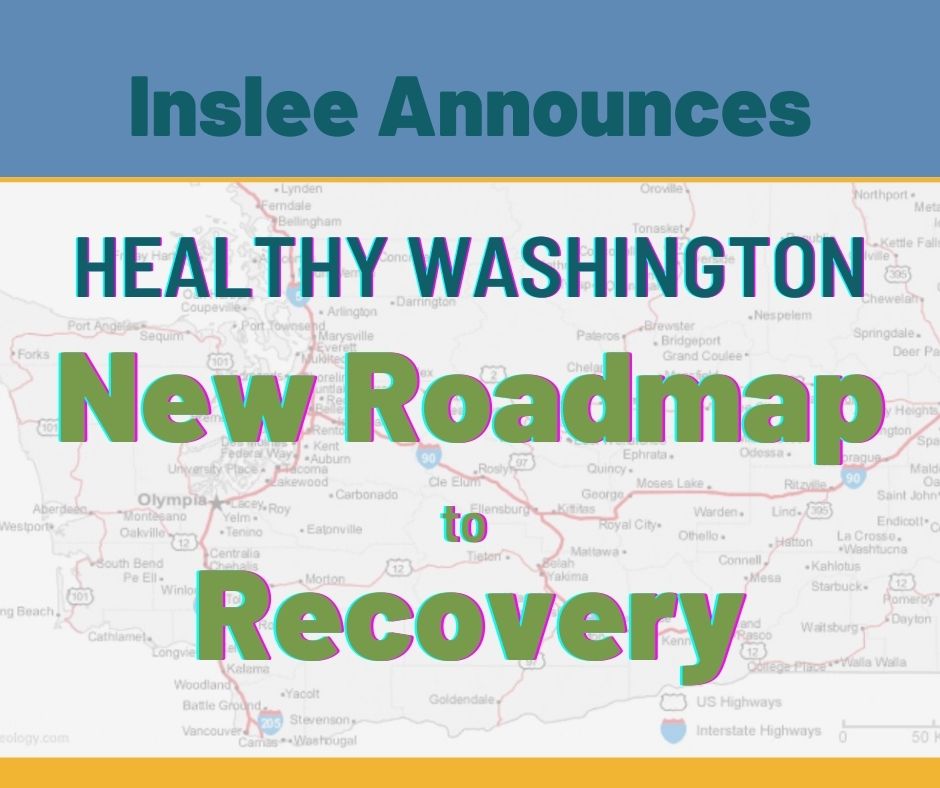 Phased re-openings will no longer be done county-by-county. Instead, 4 healthcare metrics will determine the reopening for 8 regions. These metrics include:
Infections decreased by 10% for 14 days
10% decrease in hospitalization rates
ICU capacity below 90% (including COVID and non-COVID patients)
Infection positivity rate after testing below 10%
Each region will have to meet all four metrics to move forward in the road to recovery from Phase 1 to Phase 2. Currently, there are not any regions that qualify for Phase 2. Weekly monitoring of the metrics will determine changes. Then those changes will take effect the following Monday.  
Phase 1 restrictions include:
Retail, services, office spaces, and gyms limited to 25% occupancy.
No indoor dining
Phase 2 restrictions include:
Indoor dining limited to 25% capacity
The new standards take effect on January 11, 2021
Read more on the governor's Medium page.