Risk of Rolling Back to Phase 2
There's a risk of rolling back to phase 2 this coming Monday. Both the DOH and the governors office expressed concerns about a roll back for 3 counties, including Pierce.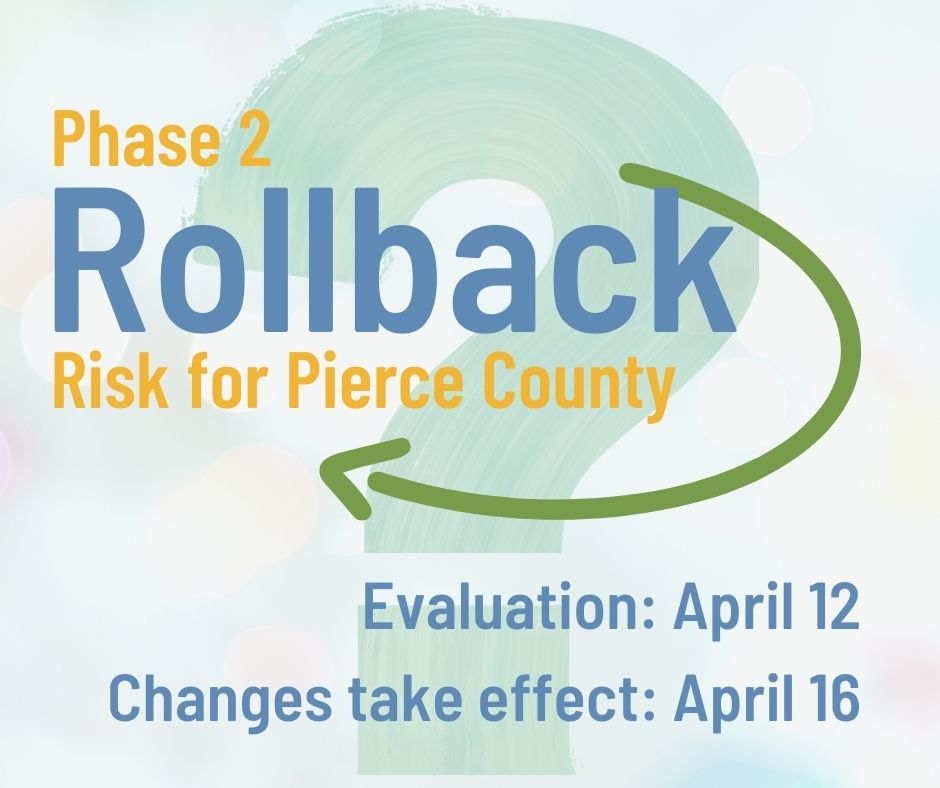 The Healthy Washington Roadmap to Recovery plan evaluates risks for each individual county. Measurements will be evaluated on Monday, April 12, and any change in phases will take effect on Friday, April 16.
While originally, to stay in Phase 3, large counties, like Pierce County need to meet both of the criteria below to stay in Phase 3, recent changes mean meeting one and failing the other, the county could remain in Phase 3. If a county fails both of the following, it will be rolled back to Phase 2:
200 or fewer new cases per 100,000 residents over two weeks
5 or fewer hospitalizations per 100,000 residents over the past week
Moving back a phase will be tragic to many local businesses. Restaurants and fitness centers, for example, will have to reduce indoor capacity from 50% to 25%. Spectator events will be allow, with this guidance.
What are the numbers?
It seems that Pierce county will be over the number for hospitalizations. But the number for new cases is debatable. According to state numbers, Pierce County is measuring at 238 per 100,000 residents. However, Tacoma-Pierce County Health Department data puts them at 195, which is clearly much too close for comfort. It seems that the Risk of Rolling Back to Phase 2 is quite high.