Reminder – Gas Tax Comments Due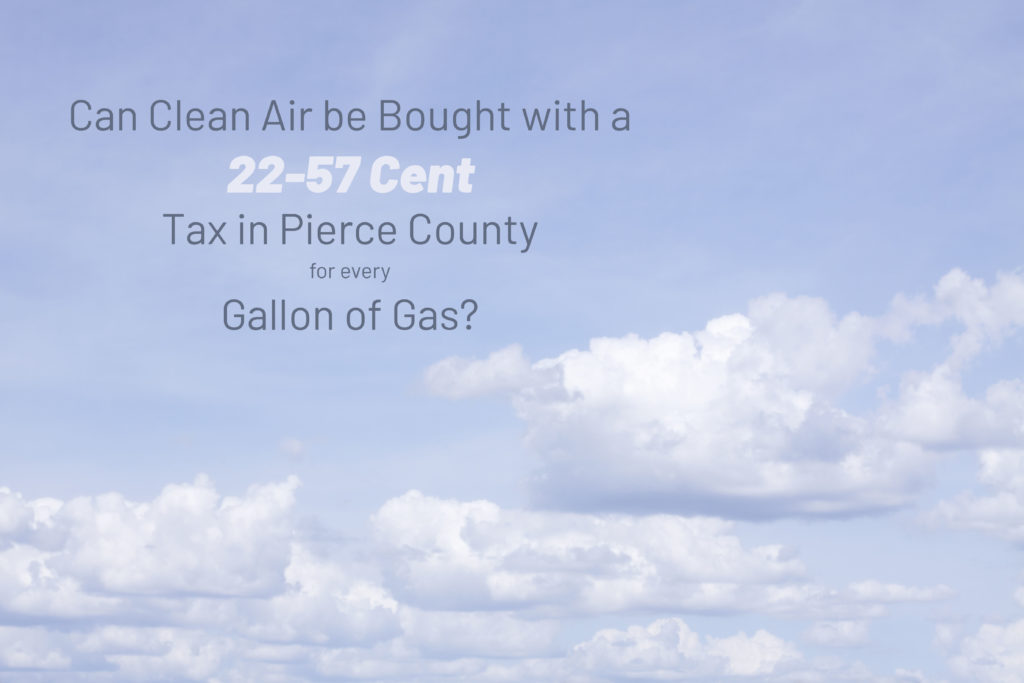 Jan 6 is the last day to submit public comments on the gas tax that The Puget Sound Clean Air Agency is proposing. As a Chamber of Commerce, we know this will impact our businesses, as well as us as individual residents of Pierce County.
While this tax will not have much of a direct impact on the Chamber itself, the indirect effect could be high. The effect on many of our member businesses could be hugely impactful. And as an individual, I know that I am not excited about this increase, even though I would also like the air that I breathe to be clean. I don't think that this tax will fix the air quality.
The letter that I am submitting is below, and hope that you will consider drafting your own as well.
Submit your comments –
Email: CleanFuels@pscleanair.gov
Mail: Send to the Puget Sound Clean Air Agency, 1904 Third Avenue, Suite 105, Seattle, WA 98101
-Kara
---
To Whom it May Concern,
Pierce County is where I live, work, and often play. As a mother of 3 and as a cancer survivor, clean air is important to me and I understand it's importance. But I feel that the proposed gas tax will have a negative effect on the community.
I try to minimize my carbon footprint, but an electric car is out of the budget for my family and public transportation is not an option. I live on South Hill and work in Fife. According to my Maps app, I would have to catch the 6:58 bus in order to make it to work by 9:00 am. I'd get on one bus, transfer to another, and then have a short 4 minute walk to the office. My total commute time would be 1 hour 57 minutes. The return trip would be longer and I'd be gone roughly 13 hours for an 8 hour work day that is 12 miles from home. Public transportation is not viable for me or many other Puyallup residents.
Clean air is important, without a doubt, but Washington State gas tax is the 3rd highest in the nation and penalizing Pierce county with even higher taxes will place an untold burden on the residents and the businesses in our community. Fuel costs are already a significant burden to many in our community and raising taxes will be devastating to many who have no other options but to drive to and from work.
And for people like me, who have serious concerns about air quality and the impacts on the health of my family, this new gas tax, if imposed, will not reduce my footprint. If anything, the added burden to my finances will mean that I drive my current 8 year old car longer, because it will be longer before I can save for a newer, more efficient model.
Please consider the unintended consequences of imposing the 22-57 cent gas tax to improve the air quality in our community. In addition to personal stories such as mine, this will be hard on businesses (like trucking) who also have no public transportation or electric vehicle options. The tax will not make them reduce their footprint, just increase the costs that they pass on to consumers. The financial burden will hit the residents of Pierce County in both fuel costs (that they have no option to avoid) and through higher costs of goods.
Sincerely,
Kara Jovag
Director of Member and Community Relations, Fife Milton Edgewood Chamber of Commerce