Regional Airport Capacity
This morning, Lora and I attended the RAMP (Regional Access Mobility Partnership) meeting at the Port of Tacoma. One of the speakers was Josh Brown from the Puget Sound Regional Council. A few of the things he shared were incredibly interesting and thought provoking. The study specifically addresses aviation concerns in our region over the next 30 years, but the information shared is important to the business community as a whole.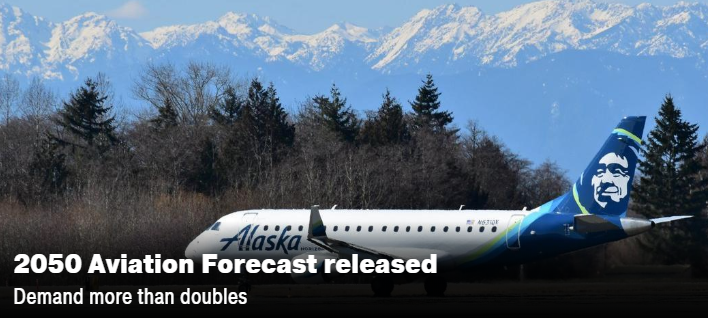 Despite the current concerns surrounding travel with the Corona Virus, the aviation industry to planning for substantial growth over the next 30 years. Josh shared some interesting facts and predictions with us from this study including:
There is a prediction of a 40% growth in population in our region over the next 30 years

Currently 4.2 million residents

Expected to be 6 million by 2050

Currently 62% of our region can get to the airport in under an hour, but in 30 years, that will drop to about 42%
Commercial Air and Air Cargo is expected to double in that time frame
There is talk of adding up to 30 gates at the airport
There will be discussion over a recommendation of a Pierce County airport
Check out the website with Regional Airport Capacity Study here to get more details. How do you anticipate this will impact your business growth?