Pre-Legislative Session Discussion
The Washington Retail Association is planning a Pre-Legislative Session discussion and invites retailers to attend.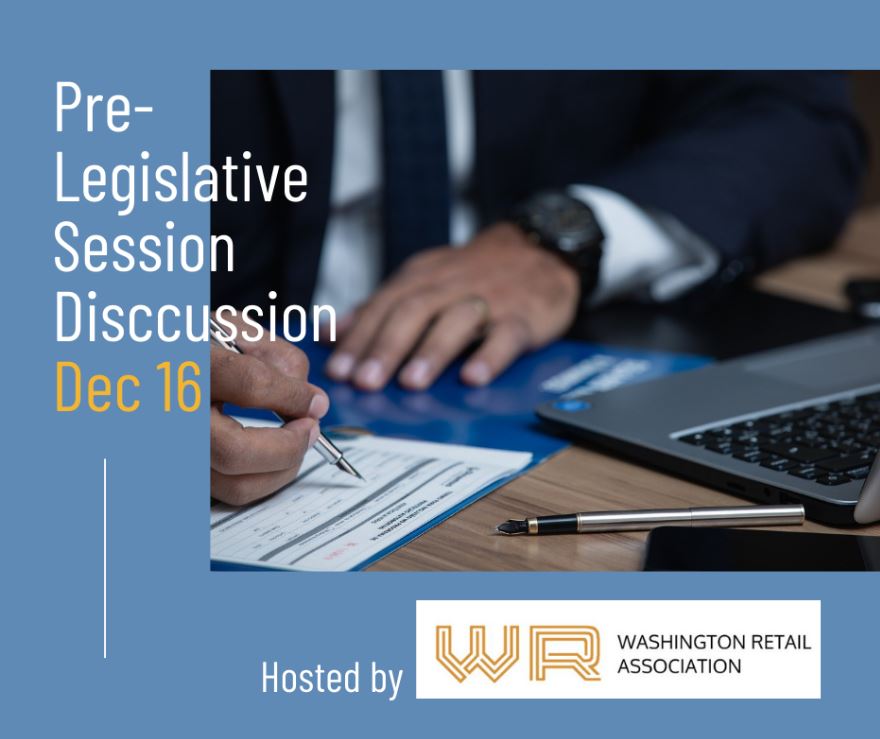 Without a doubt, the Washington Retail Association, like the Chamber, is looking out for the success of businesses. In fact, their website describes their upcoming event like this.
"If you're a retailer, the Washington State Legislature and Seattle City Council have plans for you. Do you wonder what they are? Find out the highlights and how to get ready for new laws and regulations that either are on the books or being planned next year. It's never too early to get ready. Our Government Affairs lobbying team will focus on legislative highlights of the state Legislature and Seattle City Council. They'll cover impacts that touch retailers in Seattle and clear across the state."
New laws, even those in Seattle, can have lasting impacts on businesses across the state. If you are concerned about how those decisions could impact your business, then save the date.
Please register and join the webinar on Wednesday, December 16. The Pre-Legislative Session Discussion session is scheduled for just 45 minutes from 9-9:45 AM.