New Standards for State Airports
Governor Inslee announced new standards for all commercial airports in Washington state. The governor also issued recommendations for airlines flying into our state. These measures were put into place to protect the health and safety of employees and passengers who must travel during the pandemic. However, the approach is not all that different from what most are now considering to be the norm. In fact, the common scene in stores is similar to the airport standards.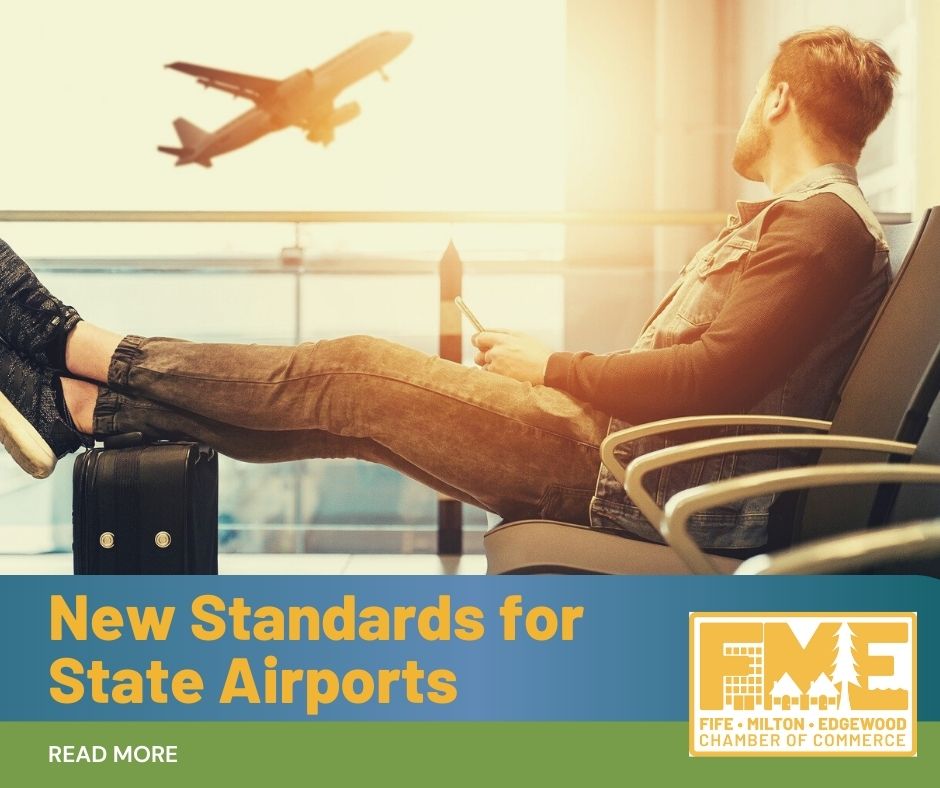 Requirements include face masks and signage for physical distancing reminders. As with stores, barriers will need to be in place to provide buffers between employees and customers/travelers. Hand sanitizer must be abundantly available and the airport must clean/disinfect high touch areas. While these are new standards for state airports, the measures are not unfamiliar and are likely already occurring.
The announcement from the governor's office also included recommendations for the airlines themselves. It included strongly encouraging airlines to establish a health screening policy with questionnaires for passengers as they check in. Furthermore, if passengers fail the screening or if they fail to abide by facial covering use and distancing requirements, the governor recommends that airlines don't issue boarding passes.
Read the full guidance document for complete list of standards, recommendations and requirements.