Local Candidate Interviews
While the president's hospital admission is the nation's focus, the Chamber is busy bringing local candidate interviews to you. In order to keep you safely informed, Lora will be bringing these interviews to you via Facebook Live videos.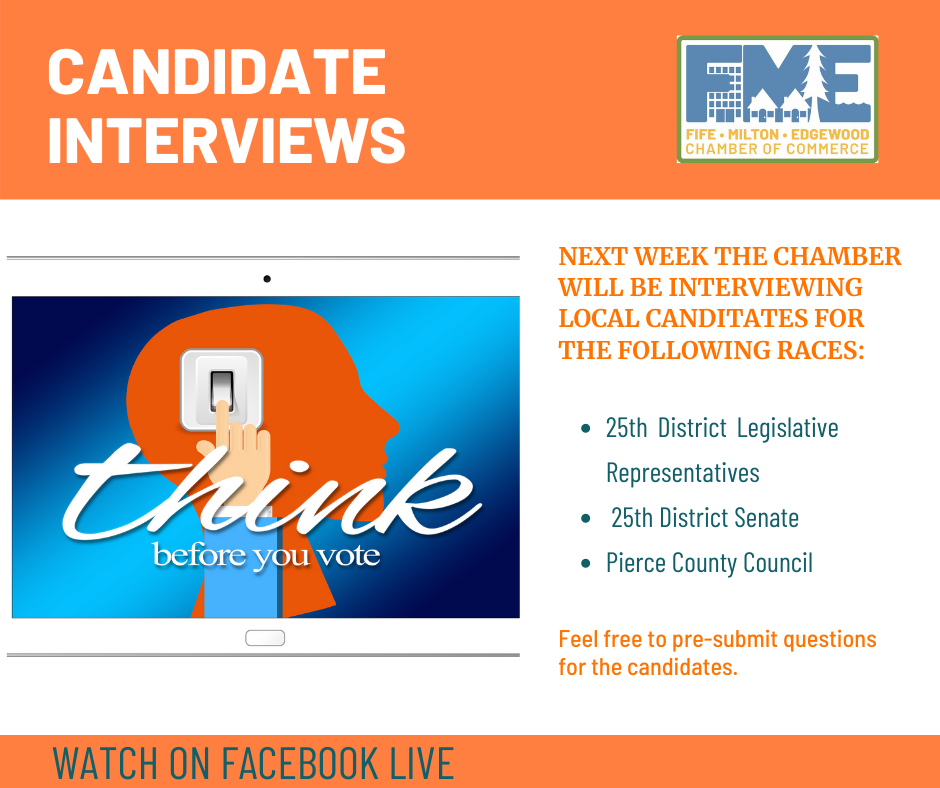 To begin with, the following candidate interviews are currently scheduled.
---
On Monday, October 5, at 10 AM Lora will interview Hans Zeiger, Pierce County Council, Position 2.
---
Shortly thereafter, an interview with Cyndy Jacobson, 25th District Legislative Representative will be interviewed at noon.
---
The next scheduled Facebook Live will be with Chris Gildon, 25th District State Senator at 1 PM on October 7.
---
And finally, Sarah Rumbaugh, Pierce County Council, Position 2 will be interviewed at noon on Oct. 9.
---
Join us for these local candidate interviews so that you can be informed as you make decisions about leaders in our community. The chamber will update this post with additionally scheduled interviews.
Feel free to send Lora questions prior to the scheduled interviews, or hop on Facebook Live and type in your questions and comments.