Lifting Pause on SR167 Project
The removal of the freeze on the SR167 Project was welcome news to businesses in our community. Those in transportation were especially concerned.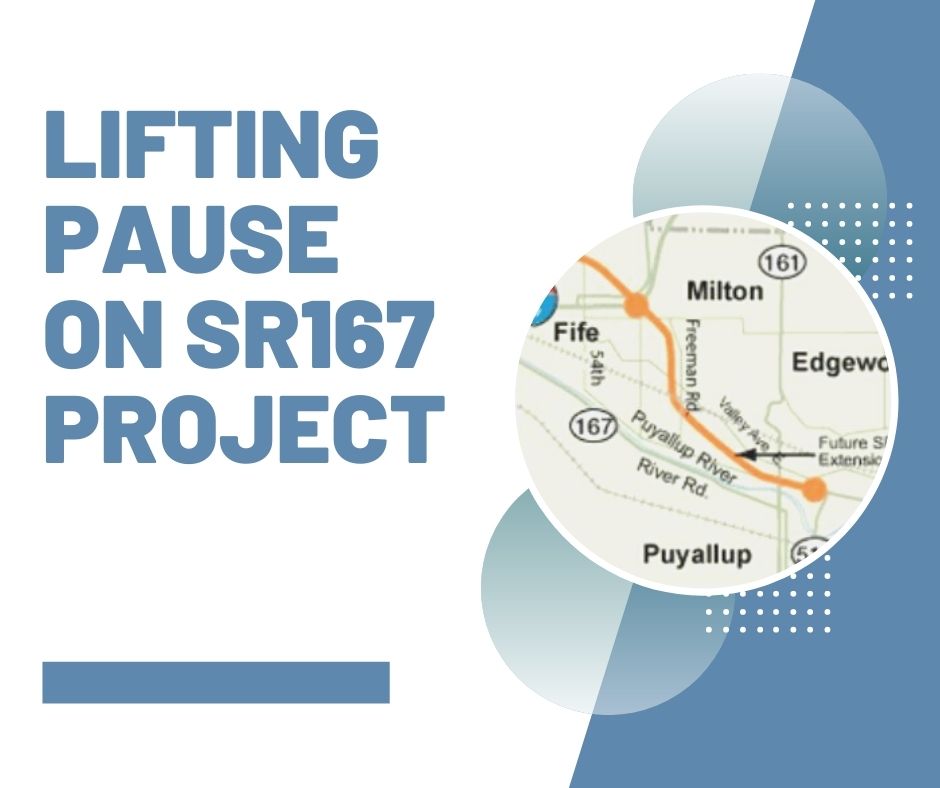 In January, a freeze was put on the project, in addition to 8 other transportation projects. The paused projects did not meet the governor's directive to focus on fish passage projects. And the rationale was that there are budget concerns. Pausing the project could put about $200 million federal and local dollars at risk of disappearing for the Gateway Project.
At challenging economic time, this freeze was discouraging, at best. Fife Mayor, Kim Roscoe expressed her concern. "It is incredibly ironic and counter-productive that a project so pivotal to economic recovery, so instrumental to complete a direct connection into a world-class container cargo port and one that will bring so many thousands of new jobs into our state would have the pause button hit on it."
The Tacoma News Tribune reported that 19 legislators, both democrats and republicans signed a letter to the governor. "It is time to lift the freeze. It's time to complete State Route 167. It is time to finish what we started."
State Representative (LD 25), Kelly Chambers shared the response letter with the chamber and welcomes any questions or feedback.