L&I Proposals for 2021 Rates
A bit of good news for employers! Workers' compensation should not increase for employers. That is, L&I proposals for 2021 rates is that there be no increase in the average price for this insurance.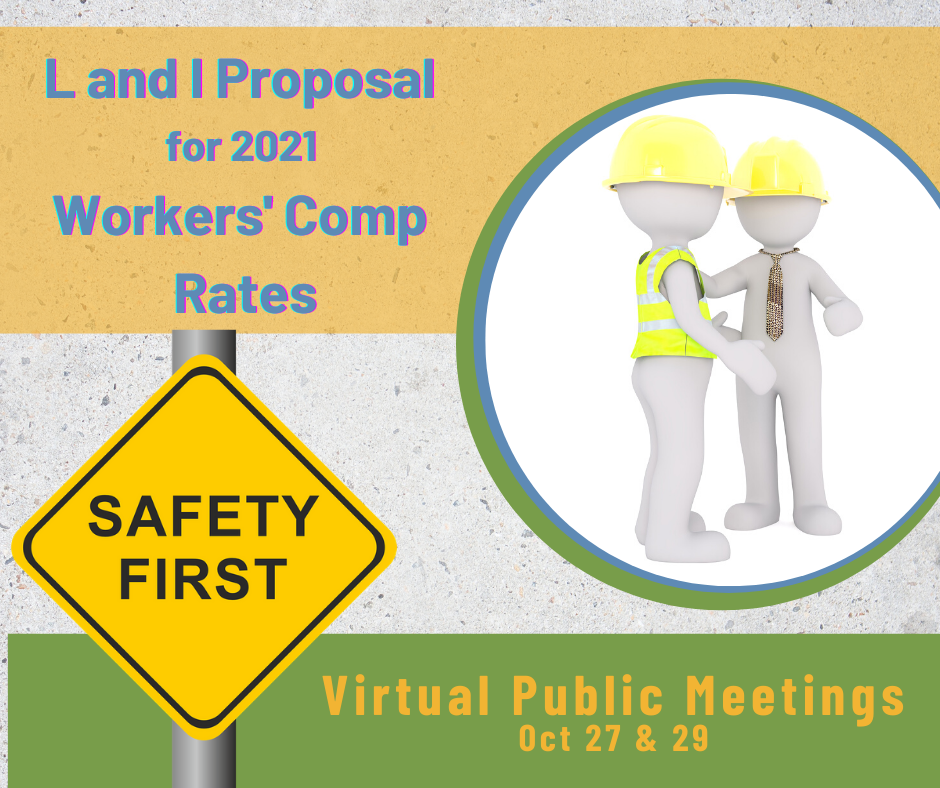 L and I's website explains. "While financial projections point to the need for a significant increase to cover all of the costs for injuries and illnesses that occur in 2021, the agency is proposing using funds from the workers' compensations contingency reserve to keep the rate from climbing."
View the site to get info concerning public Zoom meetings on Oct 27 and 29. You can also submit questions or comments and read FAQs about the proposed rates.