School Recommendations from Inslee
While educators and students are wondering what school recommendations will look like this year, the entire community wonders as well. What will happen with the schools with Covid?
Previously, the Chamber brought Dr. Chen to a Zoom call after his recommendation that Pierce County schools operate remotely. Now Governor Inslee has offered his recommendations for the state as a whole.
His school recommendations are based on the risk level for each county, based on the number of Covid cases per 100,000 residents. Counties seeing an average of more than 75 positive cases altogether in a 2 week period fall into the high risk category. Twenty five to 75 cases are classified as moderate risk, while less than 25 cases qualify as low risk. Though the following slides from the governor's Medium page give a summary of the recommendations, a full description is there as well.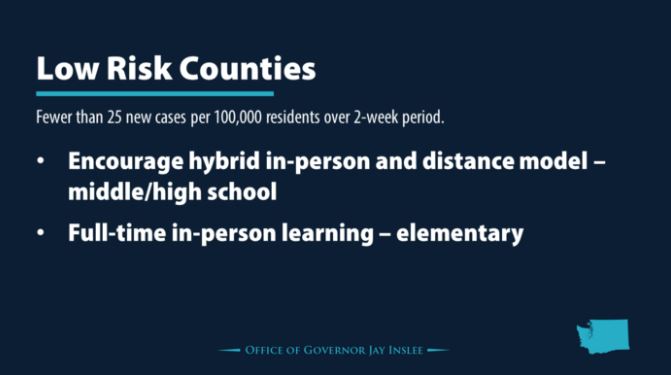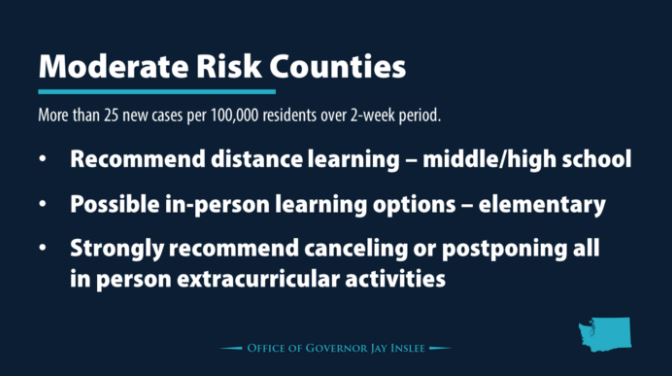 In essence, the number of cases dictates the state's recommendations for remote learning vs. in person learning. A compromise of hybrid learning exists in some situations. Recommendations for extracurricular activities are also addressed.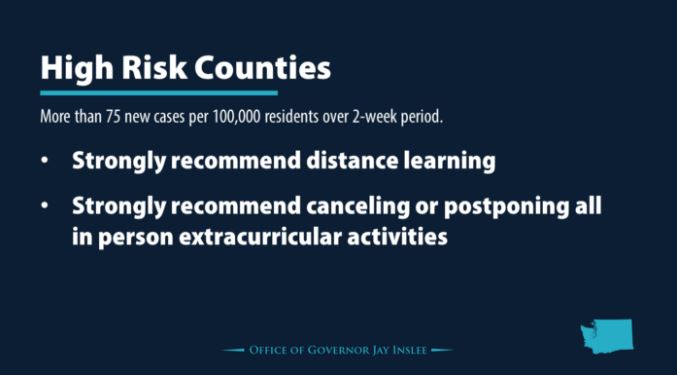 Due to the current statistics, Pierce County falls into the the high risk category. The chart below links to the Tacoma-Pierce County Health Department. Data updates regularly. At the time of publication (Aug 6), our cases averaged 145 cases, well above the 75 cases for high risk. The result is that schools will operate with a distance learning model this fall.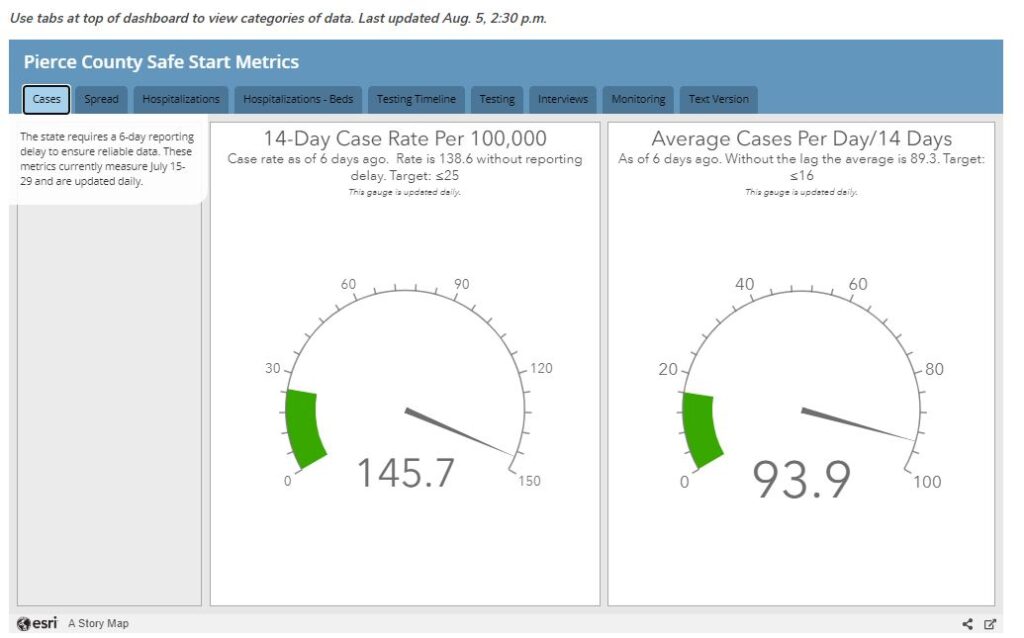 Numbers improved slightly and on Aug 12 the numbers reported were 136.9 and 88.2.
Undeniably, the county's numbers need to come down. Otherwise, any sense of the return to normalcy in our students' lives will be much to far into the future. Please do your part.