The Governor has announced that all students, K-12 must begin receiving at least some in person learning. The deadline for schools implementing a hybrid model depends on the age of the student. The model must include both on campus and remote learning options.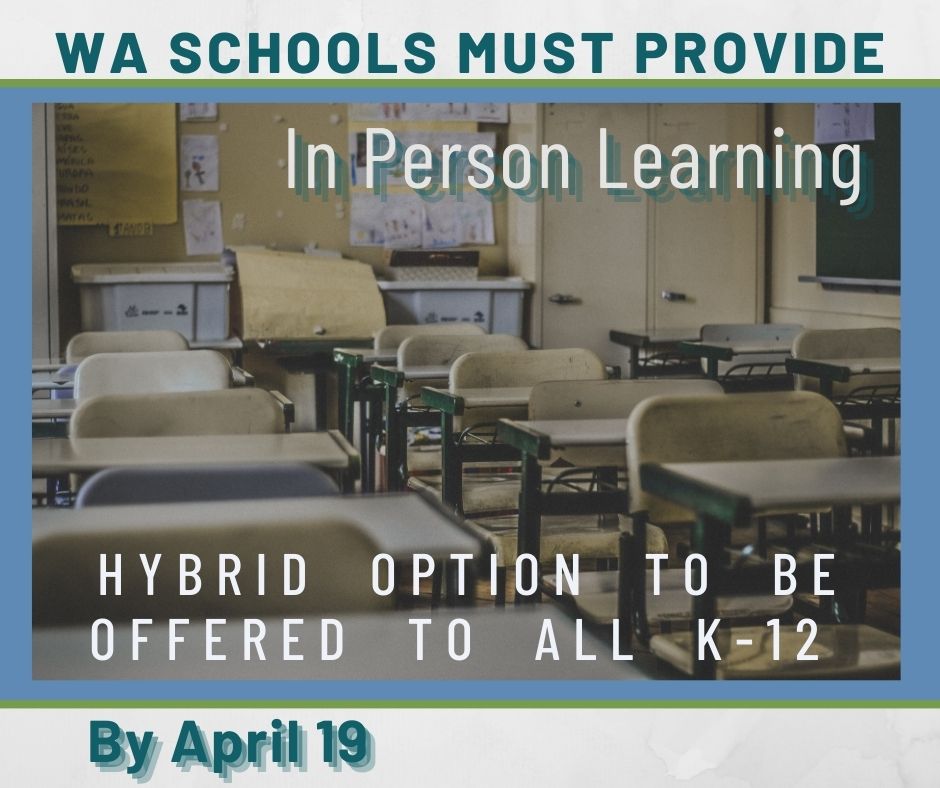 All elementary schools (kindergarten thru 5th or 6th grade, depending on the school) must offer the hybrid option by April 5.
Older students must have a hybrid model by April 19.
Though the individual school districts can decide upon their models, students must be offered at least 2 days per week on campus. Schools must continue to follow Department of Health Guidelines. That includes physical distancing, masking and cleaning protocols.