I-5 Total Lane Closure Fife
The city of Fife has asked the Chamber to help spread the news. Plan a detour ahead of time so you can avoid the complete I-5 lane closure in Fife this weekend.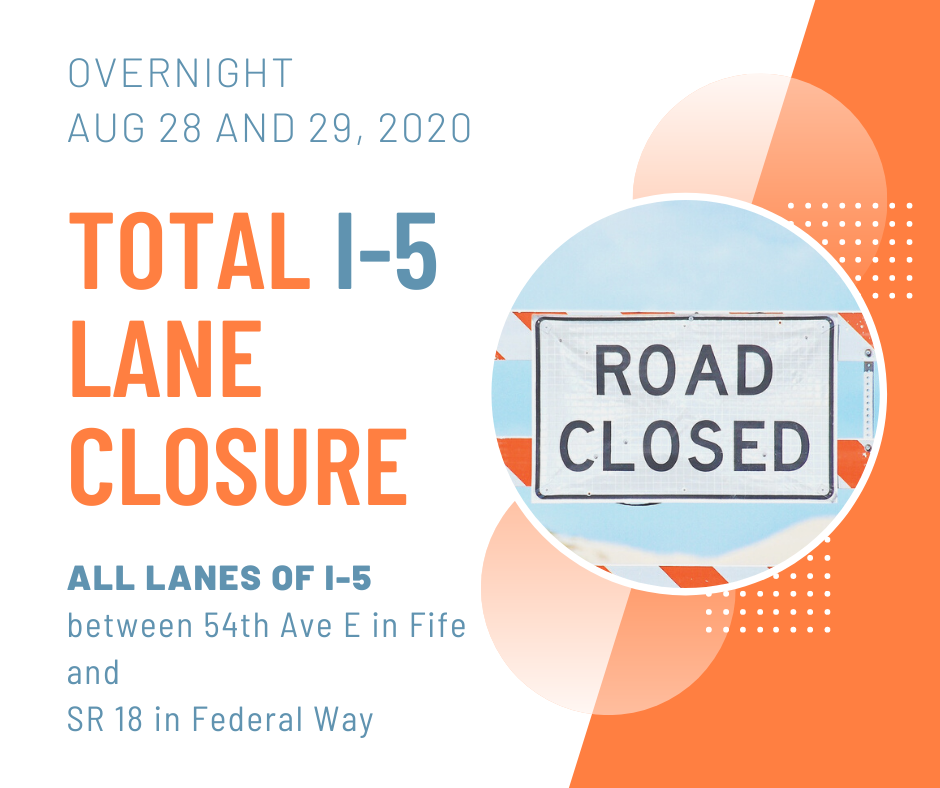 While closed lanes, both north and southbound are not likely to make motorists happy, notable progress will be completed on the State Route 167 Completion Project. In fact, the Washington State Department of Transportation says this will be the most dramatic sign to date. They'll put giant bridge girders in place spanning I-5. Eventually, the girders will form the new 70th Avenue East Bridge in Fife. Because safety is of foremost concern, the bridge girders must be lifted and put in place when lane closure is least likely to impact travelers through Fife.
WSDOT expects additional lane closures, even after the girders are in place. Overnight travelers can expect to see lane closures during construction Aug 31-Sept 3. Therefore motorists are encouraged to plan for a detoured route if traveling through the Fife area this weekend and beyond.
Specific details, including maps and real time construction cameras can be found on the WSDOT page for the 167 construction project.
For more details on this and other construction projects likely to impact Fife, view cityoffife.org/traffic.