Free Virtual Diagnosis thru Multicare
Have a fever, a cough, shortness of breath? Do you have Covid-19? Multicare can help you figure it out, and there is no charge!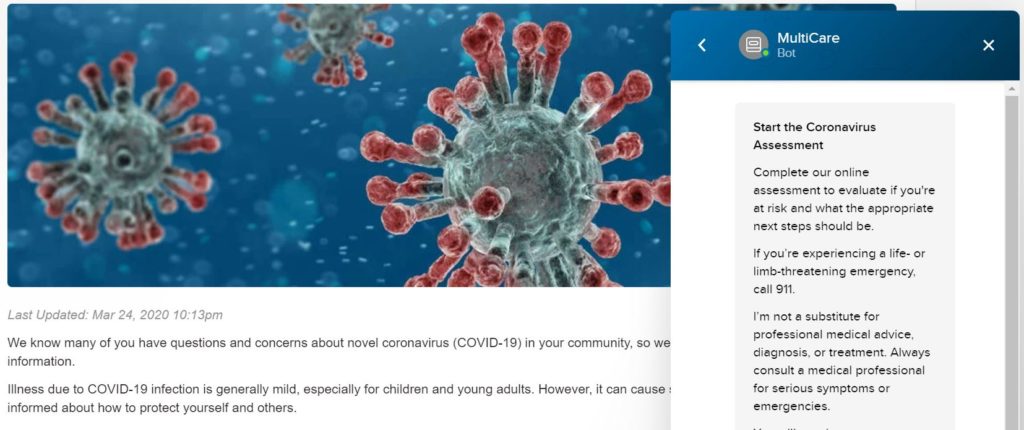 MultiCare is currently offering free e-visits to anyone who has COVID-19 symptoms through MultiCare Virtual Care, where providers will also help you navigate to the next appropriate step.