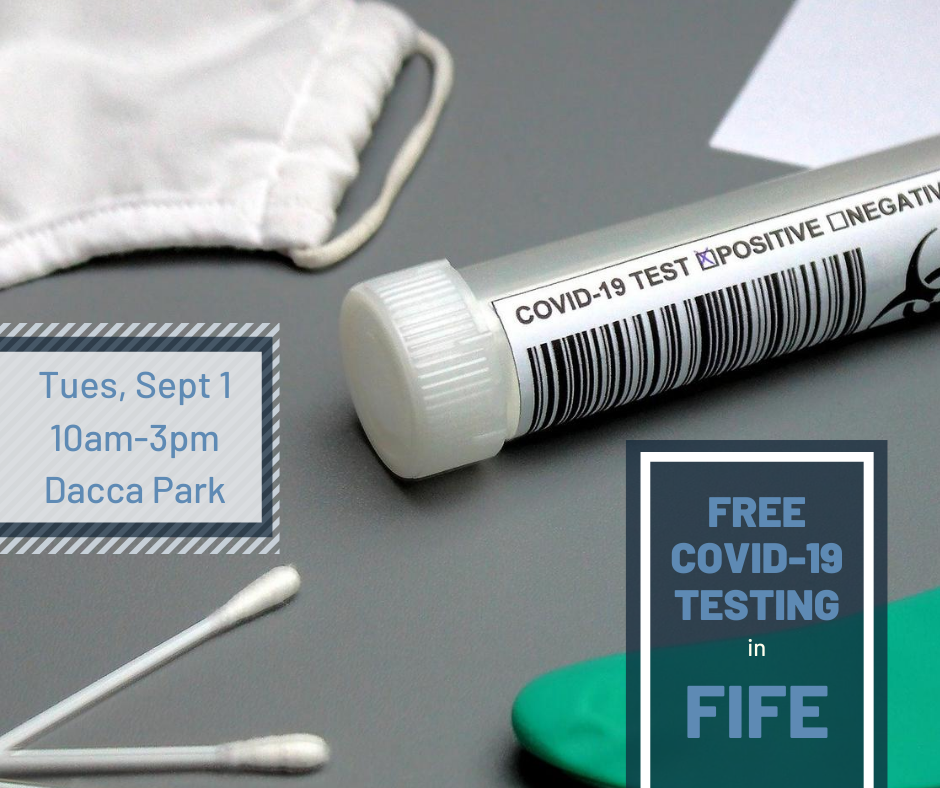 Pierce County is bringing COVID-19 mobile testing to Fife on Tuesday, Sept 2. The testing is free and identification is not required. While on-site staff can help you register, filling out this form ahead of time can make things go faster.
The free covid testing will take place from 10 a.m. to 3 p.m. Tuesday  (September 1, 2020) at Dacca Park, 2820 54th Ave E, Fife. These tests are free, not to mention, convenient for Fife residents and workers. Those being tested do not have to provide identification, but do need to register. On-site staff can help you register. Results are available in five to seven days. Find more information at piercecountywa.gov/mobiletesting.
Pierce county's website encourages free covid testing for people who fall into any of the following categories.
Those who are experiencing any of the following symptoms. Fever, chills, cough, shortness of breath, fatigue, muscle pain, headache,loss of taste or smell, sore throat, stuffy or runny nose, nausea, vomiting, diarrhea.
Those who have been close to a person with COVID-19. Additionally, those who have attended a gathering with many people.
Finally, those who are in an at-risk community including: Alaska Native, American Indian, Black, Latinx, Native Hawaiian and Pacific Islands.