Fife PD Charity Golf Tourney!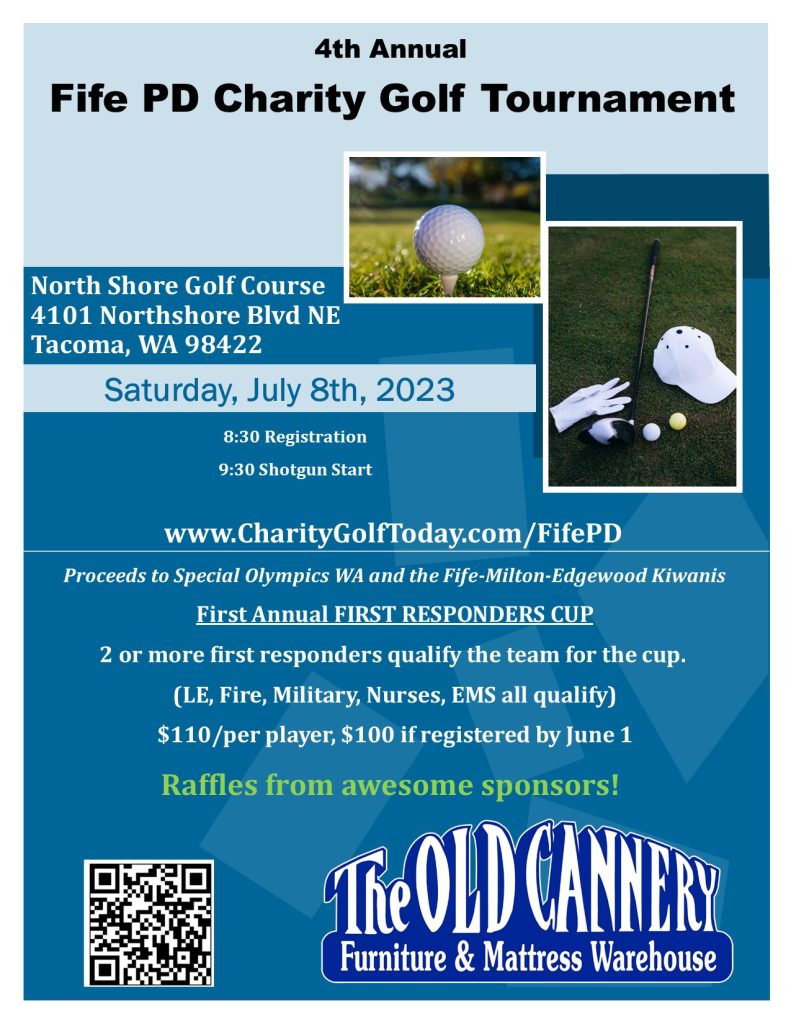 The Fife PD Charity Golf Tournament that is coming up in July! Weare looking for both teams and sponsors. Proceeds benefit Special Olympics WA.
You can scan the QR code or go to http://CharityGolfToday.com/FifePD to learn more about this annual event!
I've included a few flyers and I'll list the emails for the officer contacts below should you have questions.
Officer Pat Gilbert, pgilbert@cityoffife.org
Officer Tony Chung, achung@cityoffife.org
Thank you for your consideration.
Dani
Danielle Davis-Trichel
Police Services Specialist
Fife Police Department
Office 253-896-8262 | Work Cell 253-778-0292
3737 Pacific Hwy E. STE 110, Fife, WA 98424