The Fife Fountain Memorial is looking for nominations. Do you know someone who's contributions to the Fife community should be remembered?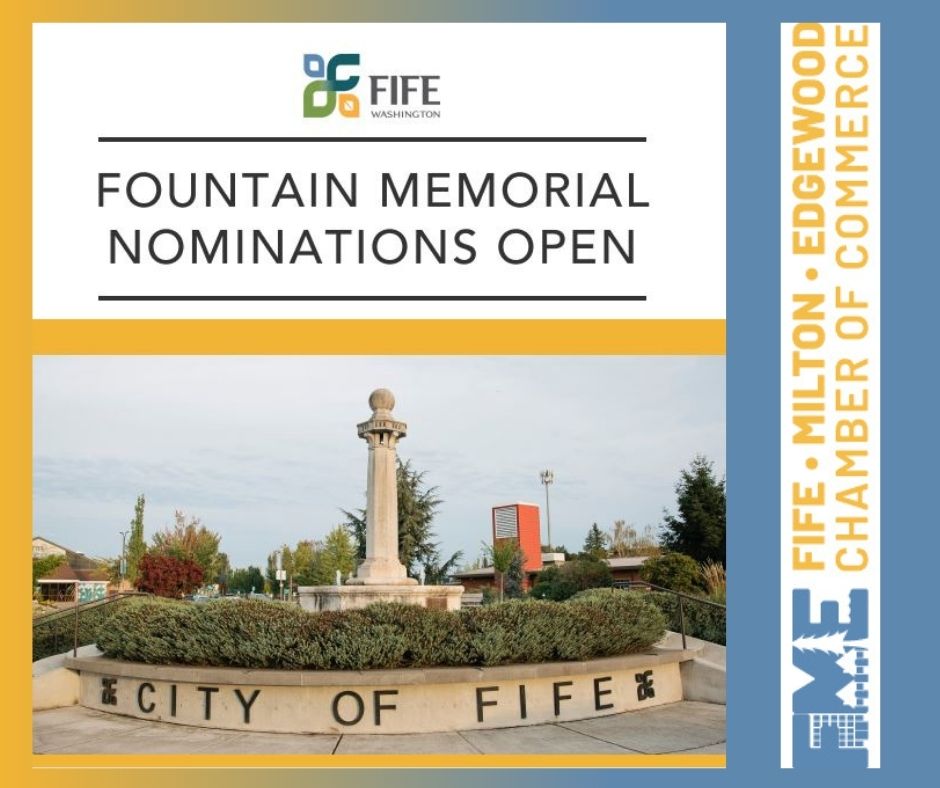 The City of Fife is accepting nominations for names for the Fountain Memorial Park plaque. Fife residents who have passed away leaving a memorable contribution to the City of Fife may be nominated.
The Fountain has served Fife for over 100 years, and continues to honor the pastas way to pay tribute to the memory to those that have substantially enriched the community of Fife.