Educators Eligible for Vaccine
With President Biden's announcement on Tuesday, educators are now eligible for the Covid vaccine. He announced a directive for availability for the vaccine for every pre-K educator, K-12 teacher, and childcare worker in March. Since schools are reopening across our community, this is welcome news to teachers.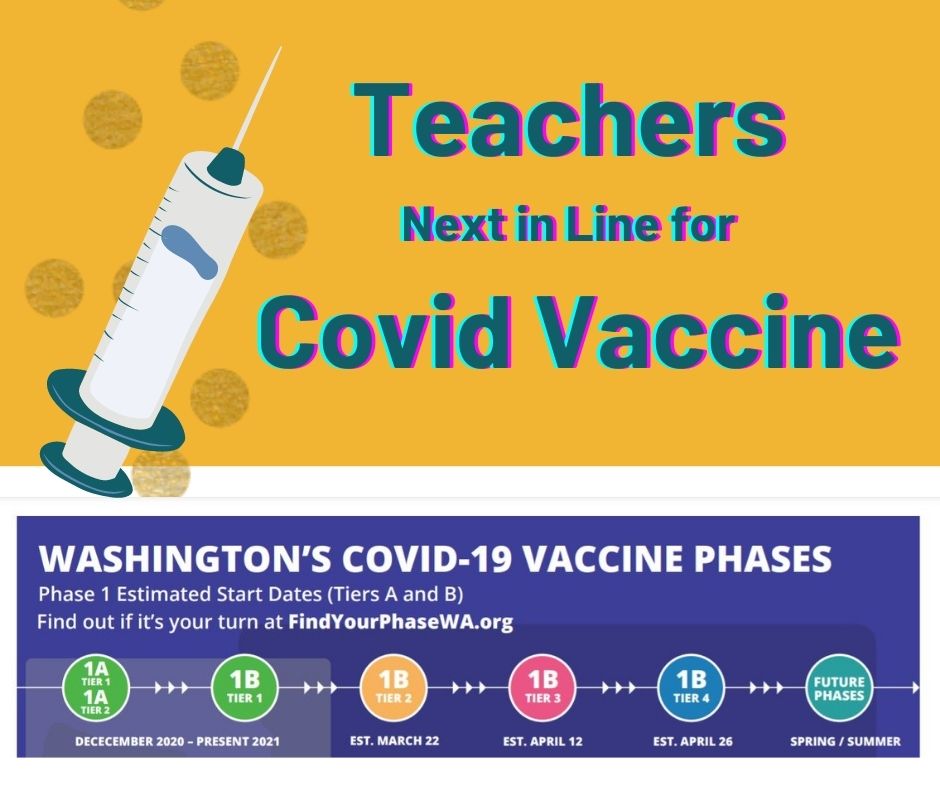 The state's Department of Health states that educators will be able to start receiving the vaccine immediately, even if the Phase Finder hasn't updated to include them yet.
To find out when you will be eligible for the vaccine and for more info, visit the infographic here.