Education and Skills Training from Green River College
Green River College offers many diverse options for growth through education, skills training and workforce development. The chamber wanted members to know what they do, so they were the Spotlight this week in our C3 meeting.
Green River College is a unique school and Austin Joy and Justin Core shared some of its attributes. GRC well known for its Associate Degree programs. They obviously have the traditional AA degrees in math, science and english fields. But their offerings go well beyond that. For example, they have degrees in atmospheric science, aviation, occupational/physical therapy assistant, and early childhood education. The variety is impressive!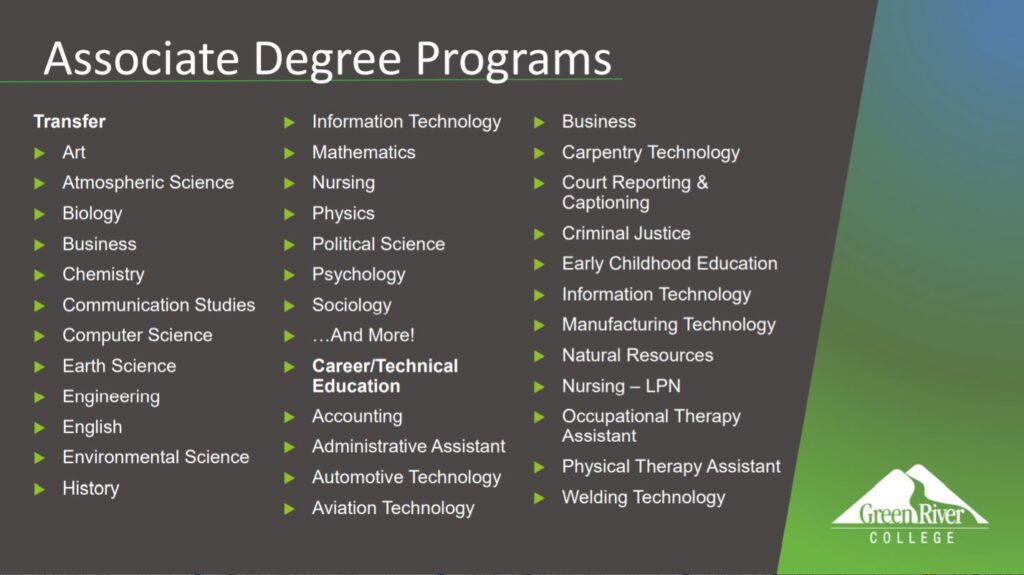 While GRC is a community college, their skills training goes beyond the AA degrees. Specifically, they have trades training in technology fields. Examples include automotive, carpentry, machining/manufacturing, and maintenance manufacturing. (This, when clarified, means training that someone would have to fix a variety of machines that an employer might have on site.)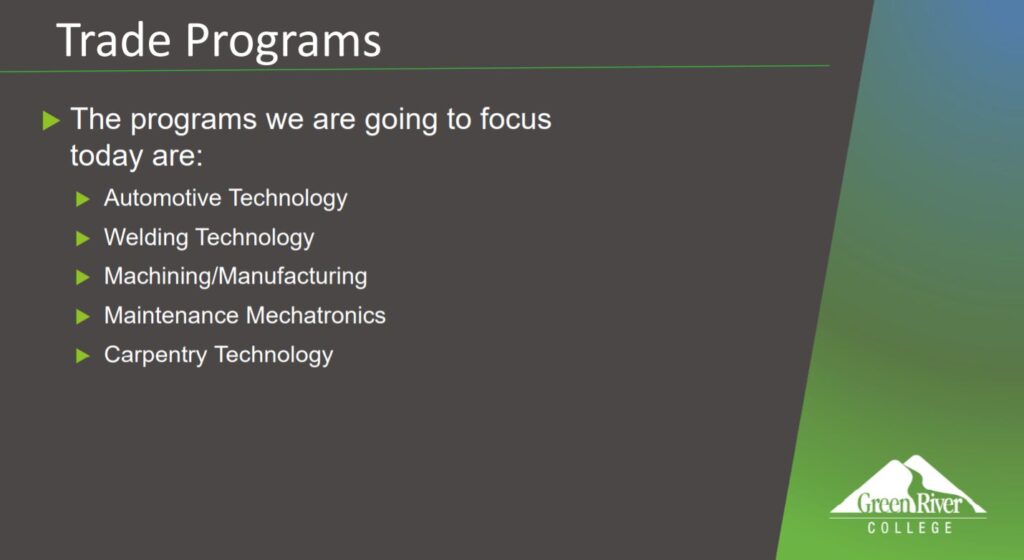 GRC also has Certification and Transfer programs and even Applied Bachelor Degrees. Students have multiple options to gain skills training.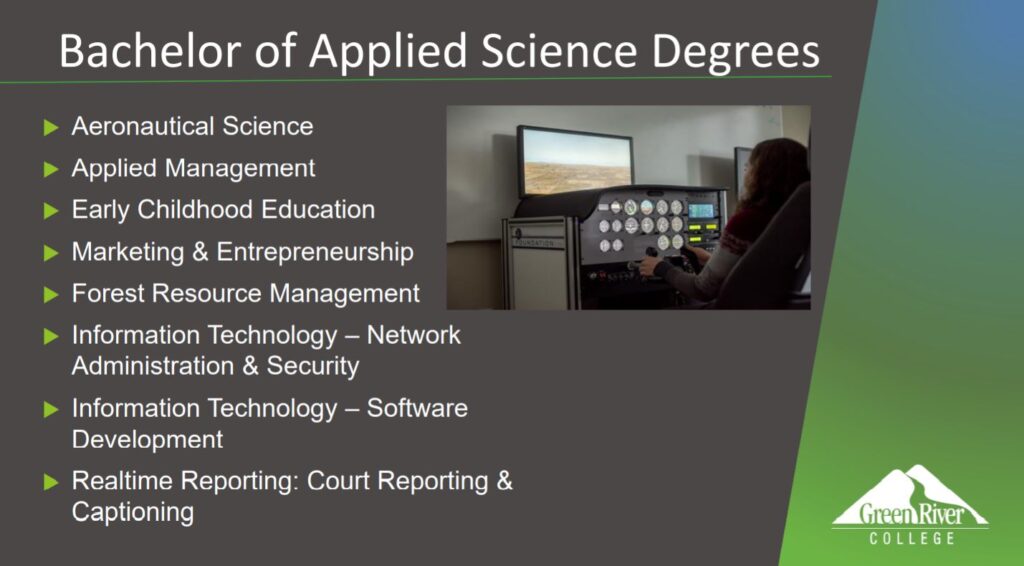 Being that so many businesses have had to pivot during this pandemic, Green River College has potential solutions. Individuals who are looking for ways to up-skill or improve their workforce skills have both online and limited in-person choices.
With all these options for individuals, GRC also recognizes that businesses have needs as well. They have a Small Business Center that houses both the Small Business Development Center (SBDC) and the Procurement Technical
Assistance Center (PTAC).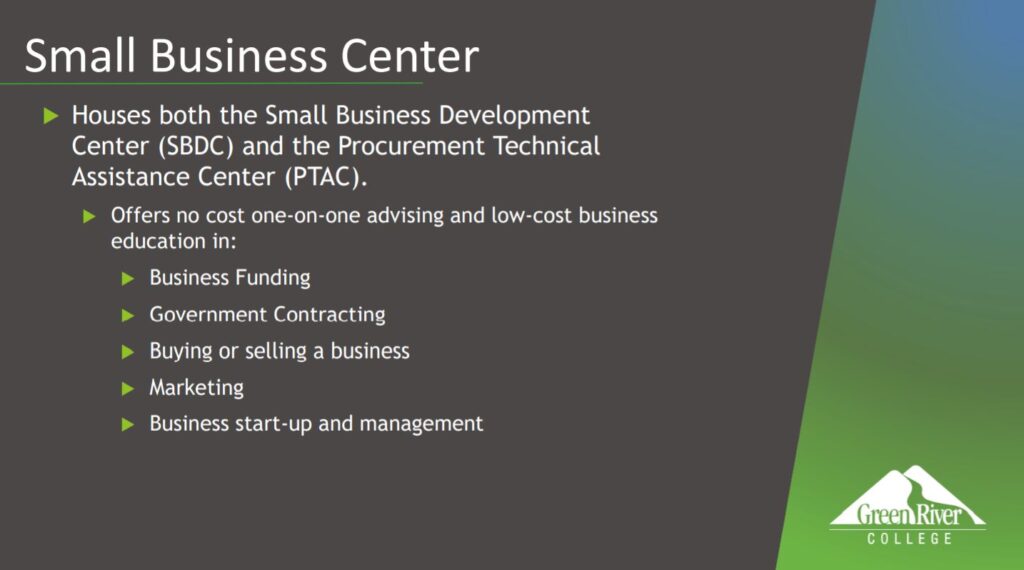 Corporate training is another option that the school offers the business community.