Covid-19 Business Information Meeting
The FME Chamber just finished our Zoom meeting with Chris Eyler. He is from the US Chamber of Commerce. Gary Westcott, from Pierce County Economic Development joined as well.
They shared some great information that summarized much of what is on the minds of business owners these days. The CARES (Coronavirus Aid, Relief, and Economic Security) Act was passed on Friday. Unfortunately, that has left us with many questions, some of which will be answered only as this all evolves.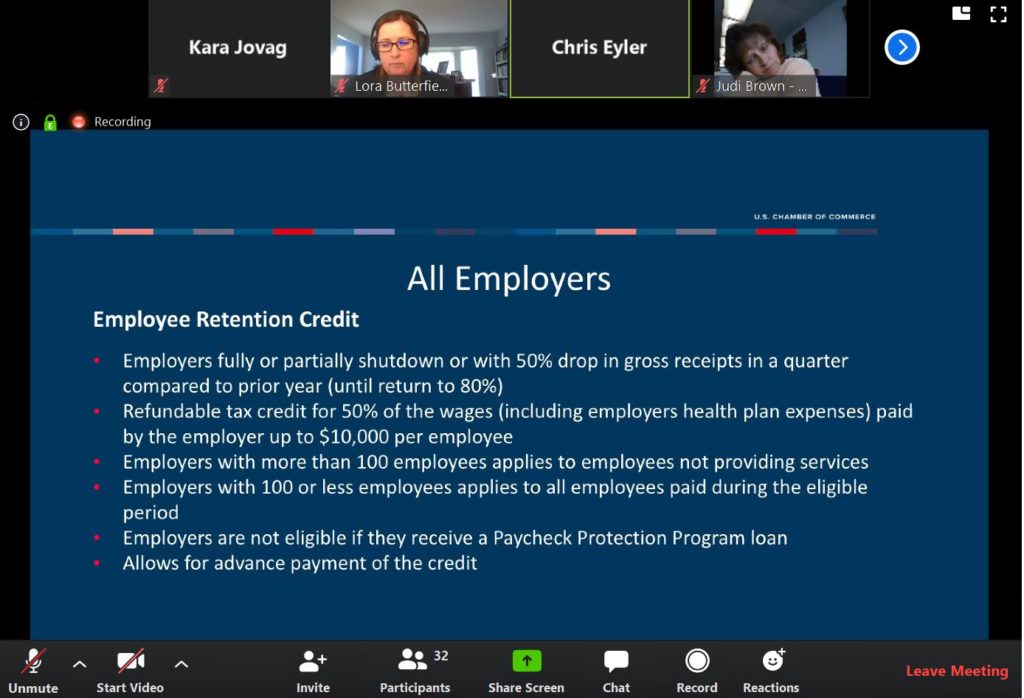 Gary shared some valuable information from the Pierce County Economic Board. Eligible Pierce County businesses can apply for a $10,000 zero interest loan.
Additionally, the US Chamber of Commerce has flyers and resources on their Covid Webpage that help break down some of the complexities of the CARES act.