Save on Constant Contact with your Chamber Membership!
If you send email to your customers or clients, the Chamber has a benefit that we want you to know about. You may already use Constant Contact to send out your messages, and here's a way you can save on that!
Or maybe you need a new or updated website. Constant Contact can help with that too!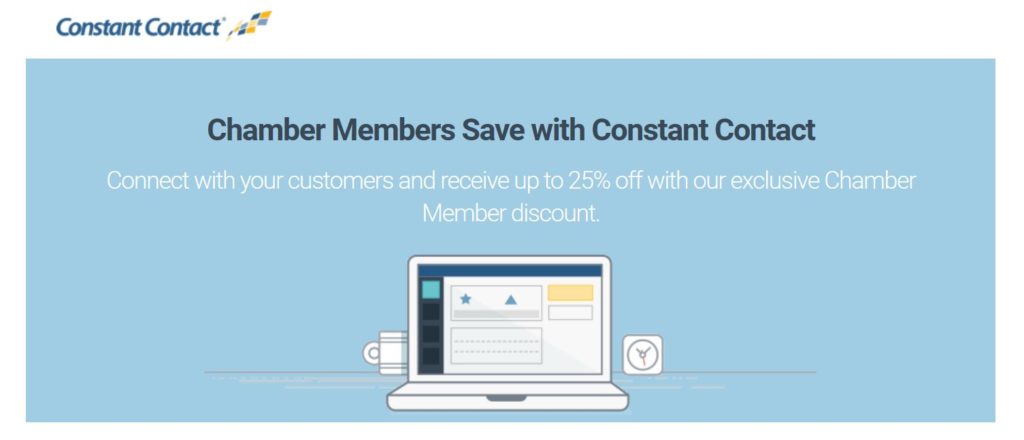 With Constant Contact, you get a Website builder, professional email templates, social media tools, email list building tools, and more!
Our emails are often sent with Constant Contact, which makes it easy to send professional looking emails with a consistent brand. And now that we have a template, it doesn't take long to put those emails together, as long as we have the content.
You can try it out for 60 days for free and then save up to 25% by signing up for a new Chamber Member Account.
If you are an existing Constant Contact customer, you can still receive the Chamber Member discounts! Just email billingadjustment@constantcontact.com and they'll take care of it for you!