Community Resources (Courtesy of Mountain View Community Center)
Mountain View Community Center dedicates themselves to supporting our community. For example, today they shared info from their website with the chamber. They asked us to share some resources that our community may be looking for.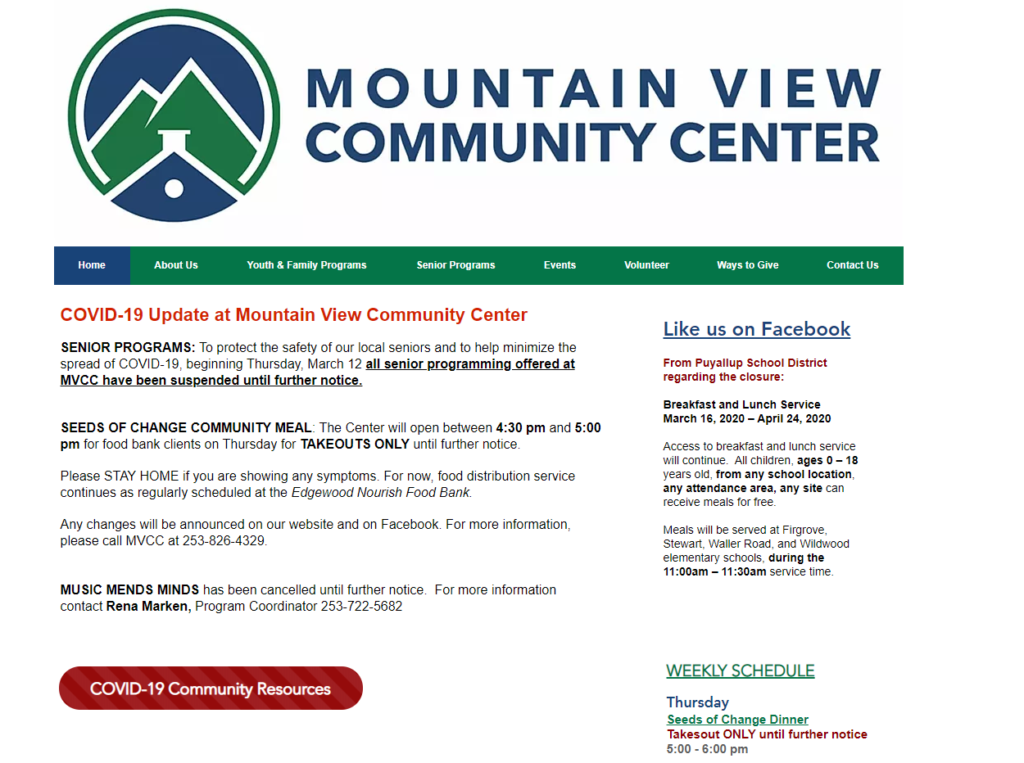 Click the image above to find info on meal resources, entertainment at home, and the need for community volunteers. Not only do they help kids, but their work services seniors as well. Help them support our community!