Commercial Rent and Mortgage Assistance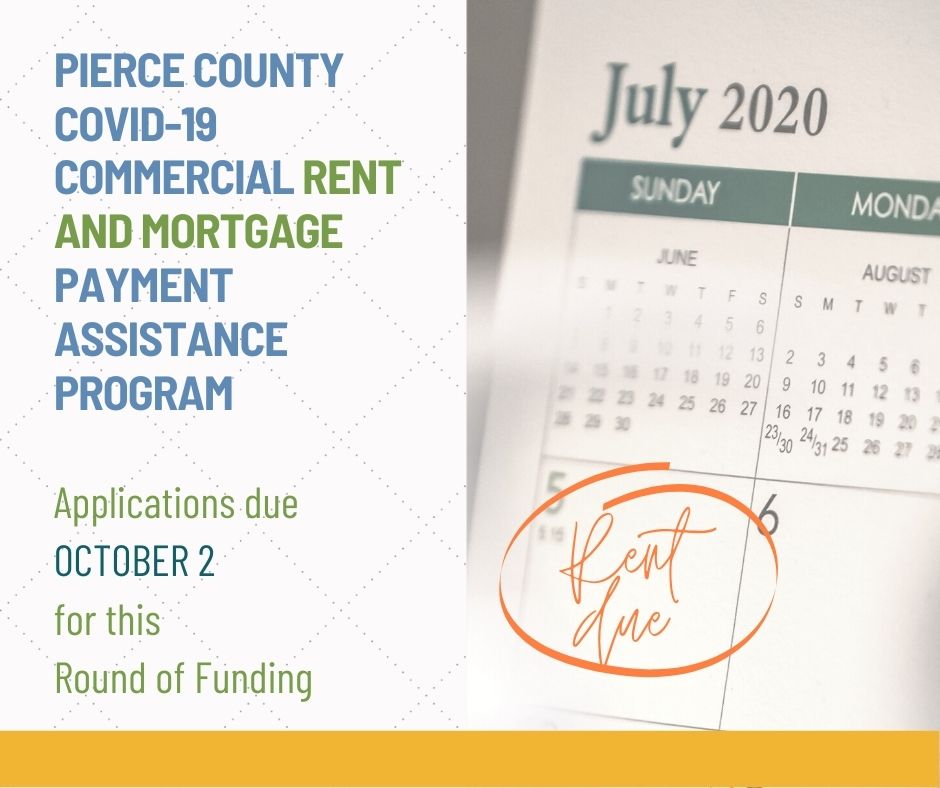 Pierce County COVID-19 Commercial Rent and Mortgage Payment Assistance Program
This program could mean an assistance grant for commercial rent or mortgage for Pierce County businesses. Grants cannot exceed $8,000 per month and are subject to available funds.
Applications are due Oct 2, 2020 for this round of funding.
Limited funding is available, as with other programs. In this case, $7.75 million is available for rental and mortgage assistance. According to Tacoma Weekly, the demand will be higher than the allotted funding.
Qualifications
As with the forgivable loans for small businesses in Pierce County, businesses must meet certain qualifications including:
Being physically located in Pierce County
Having 20 or fewer employees
Being in operation for at least one year
Suffering from at least a 25% reduction in revenues attributable to the pandemic
Other Pierce County CARES Business Relief Programs
The Chamber has shared other Pierce County CARES Business Relief Programs that have significantly assisted businesses. During the first few months of Covid, they began offering forgivable loans. Later, in June, adaptation grants were introduced to offset the cost of adapting the workplace for Covid. And businesses are still appreciating the free PPE that helps keep them in compliance.
Learn more about any of these programs at the Pierce County website.