Changes to Limits in Social Gatherings/Pause on Phase Advancement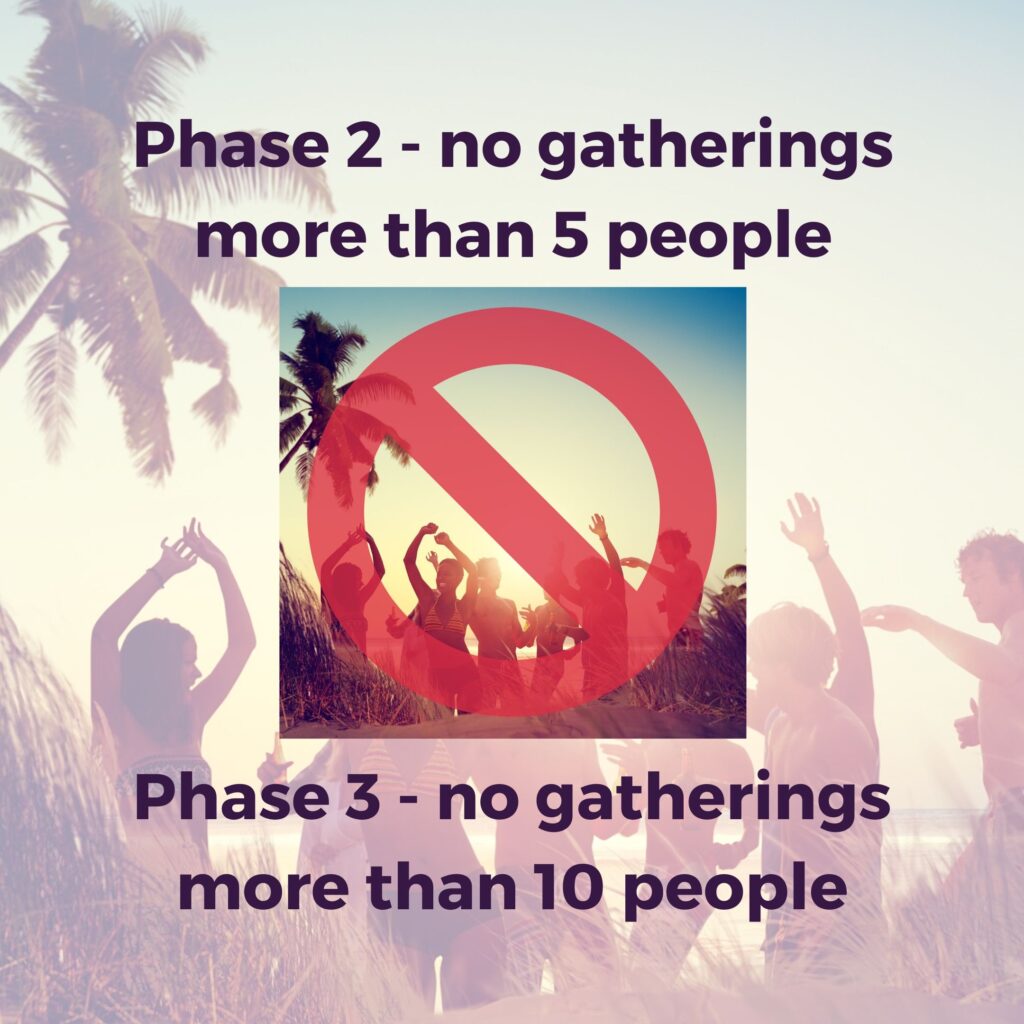 As Covid cases swell, the governor is making changes to the reopening guidance. During Inslee's July 14 press conference, it was announced that all Phase advancements will be paused through July 28. Regardless of which phase a county is in, none will move forward any earlier than the end of the month

On July 16, he announced that there will be changes to Phase 3 Social gatherings. Residents in counties in Phase 3 of the state's reopening plan will now have to limit their social gatherings to 10 people or fewer. Previously, people in counties in Phase 3 could gather in groups of 50 people or fewer.
In Phase 2, people will still be allowed to gather in groups of five people or fewer.
Inslee also announced all live indoor and outdoor entertainment would be prohibited moving forward. The orders will take effect Monday, July 20.