Action Alert: WA Hospitality Association
The WA Hospitality Association has posted an Action Alert. They want to hear your voice, whether you are a restaurant or hotel operator, an employee, or even just a customer.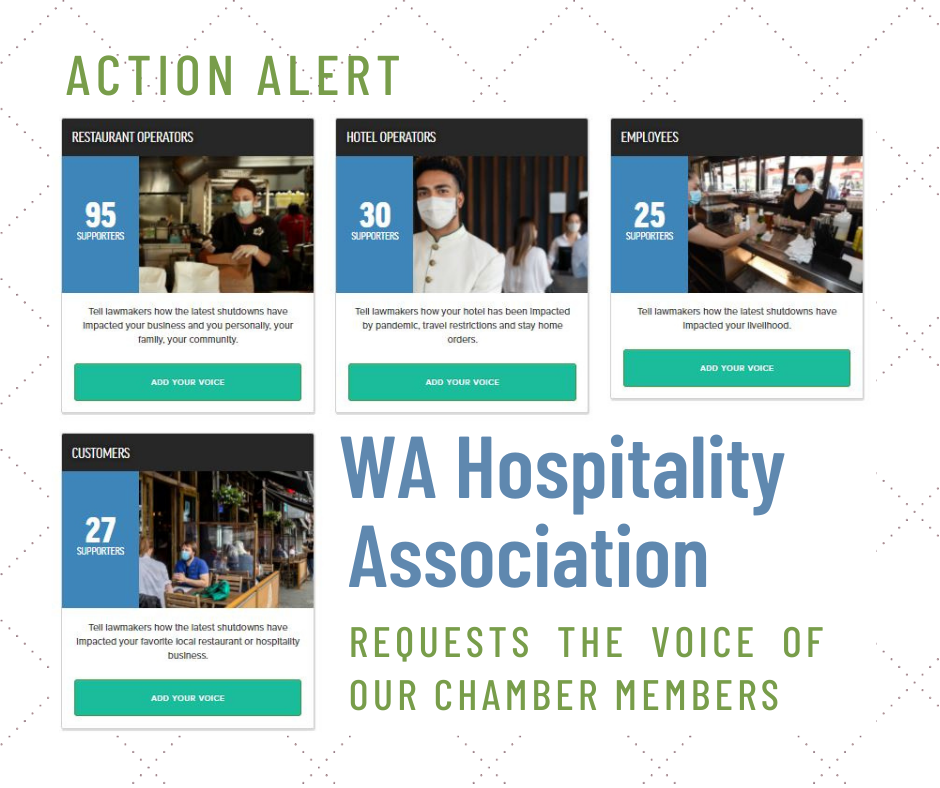 The Government Affairs team is collecting stories to share with the Governor, lawmakers, and agency directors. How has this closure and COVID-19 impacted you, your business, your employees and your customers? Share here.