Community Resource Guide & Directory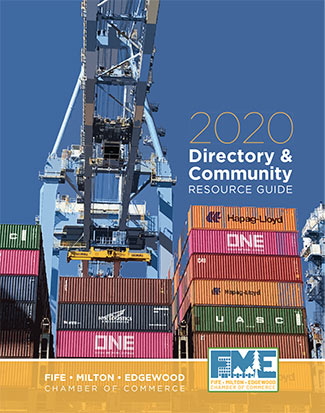 The 2020 Directory and Community Resource Guide is finally here. Best of all, it's available, whether you want it digitally and/or in print! Of course, you'll find some quick facts about our 3 communities and see information at a glance. Then you'll find information on employment, education and housing. And even more important, you'll have contact information at your fingertips for our wonderful Chamber members.

With the Chamber being closed, the distribution of our directories was delayed significantly. But they are finally viewable online and we have boxes and boxes in the office! Contact Lora or Kara. Sooner or later we want them out of the office and into the community. To that end, we'll happily schedule a pickup time or will even provide delivery. Just let us know what would work best for you and we will make it happen!
Thank you to our advertisers
At this point, we want these out in the community and do not have limits on the number you can receive. Nor are there limits on who can get copies. These are available to members and non-members alike. Likewise, freely share the link or Contact Us for your copies.
Special thanks to our Influencer Members for their added support of our Chamber. BJ's Bingo, Emerald Queen Hotel and Casinos, Denise Christofferson of Keller Williams, Mill Ridge Village (Village Concepts of Milton), Port of Tacoma, Puget Sound Energy, Sound Transit, Tacoma Public Utilities, and the Nines Financial Group.