$2.4M Available for Training Programs
Please consider this opportunity. And if you already have monies budgeted for staff development, education, or training, you can't ignore this!
Your business recognizes that your "new normal" means that you need to go through some adaptations. In order to grow and thrive as we work past this pandemic, change is imperative. You have some ideas about adaptations and recognize that some training would be helpful in moving your organization forward. But with a stretched budget, how can you even consider adding in the cost of employee education?
Our Chamber member, Invista Performance Solutions has a solution!
Step 1:
Contact them for a consultation, surprisingly, at no charge. Talk about what would be beneficial to your business. Maybe it's technical skills, or ESL for some employees. Conversely, maybe staff need communication, social media or computer skills. Maybe your teams struggles with leadership. Or maybe it's something entirely different that you haven't even considered that Invista can help you discover. Indeed, they are masters at helping businesses with a needs analysis.
Step 2:
Invista WRITES THE GRANT PROPOSAL on behalf of your organization and if approved, you move on to step 3.
Step 3:
You pay just 10% of training costs, but continue to pay your staff their wages and benefits. If those costs match (equal or exceed) your training costs, then you owe nothing else for the customized training that is brought to your team! (But if your business grosses under $500K yearly, you don't have to meet the cost of match at 100%. Instead, you only need to show that your staff receives their normal wages.) 
Did you receive PPP funding? That can be the money that you use to pay your employees while taking advantage of the JSP (Job Skills Program.)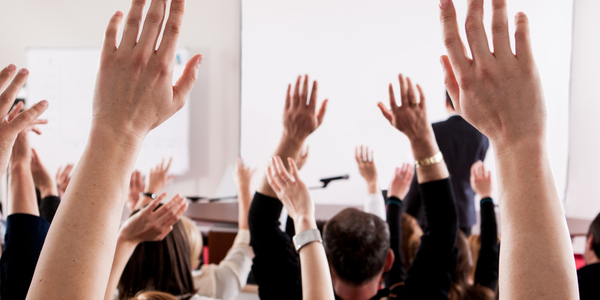 Example: You get a $20,000 training grant. Concurrently, you pay $2,000 and while training is occurring, you pay your staff at least $18,000 in wages and benefits. YOU GET A CUSTOMIZED $20,000 TRAINING PROGRAM FOR JUST $2,000 and your team gets needed skills to help your business grow and thrive!
Details from Invista Performance Solutions:
Breaking News! Claim your share of $2.4M in grant funding to offset your company training costs through the Job Skills Program matching grant today!
Recently, an additional $2.4M was appropriated in the supplemental budget for the State Board of Community and Technical Colleges in Washington State. This money was secured before the Covid-19 crisis and is available now. It is being awarded to companies who need customized training and development for their workers through your local community and technical colleges.
How does this work?
Your company works directly with Invista Performance Solutions, a partnership of your local colleges and we bring out industry expert trainers and consultants to support you.
We consult with you to identify your training needs and craft a training solution. Then we apply for the grant on your behalf and funding is released upon approval.
Your company puts forward a 10% cash contribution towards the total cost of the training and you agree to pay for the wages and benefits of all your employees while in the training sessions.
This total amount of trainee payroll is the company match and is applied to the remaining cost of the training. If the wages and benefits match the cost of the training, then there is no additional cost to your company.
Businesses who have an annual gross revenue under $500K have an exemption to 100% matching requirements. It's a great opportunity for a small business.
JSP & CTP
The Job Support Program (JSP) is a huge success for local businesses!  During last fiscal year IPS secured over $800K in funding for 8 companies in Pierce County. These included Tool Gauge, GlobalTech Plastics, Celebrity Gourmet, Berry Global, Wilcox Farms, and Founder's Choice. Obviously the needed training varies by location, but includes subjects such as Lean Process Improvement, Sales, Respectful Communication, Leadership, Computer Skills, ESL, and Technical and Industrial skills, Marine Welding and Electrical, and more.
Grant applications are due by May 30th, 2020 for training beginning as early as July 1, 2020.
Another flexible program you can access is called the Customized Training Program where you receive a 50% rebate of the training costs for the same topics as above in the form of a tax credit. Payments are spread out over 18 months interest-free and you receive your B&O tax credit after every payment. Currently funding is available on a first-come, first-served priority and can fund projects of up to $100K.
Contact them today to get the application process started and visit our Resource Page for more information about this grant and Customized Training Program.