Re-Opening Guidelines – Updated June 26
We will continue to update this page as information comes in. The most recent updates are in bold text.
Original Post: 5/12 Updates: 5/13, 5/14, 5/18, 5/19, 5/20, 5/28, 6/2, 6/5, 6/9, 6/12, 6/20, 6/26, 7/7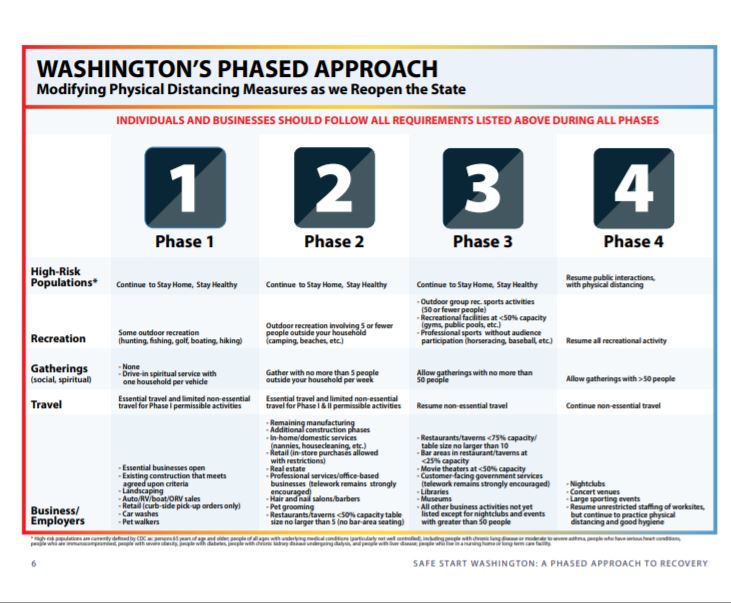 With the Re-opening Guidelines coming out in pieces through the Phased Approach, the Chamber wants to keep this info in a convenient place for you. Click the links to take you to documentation that is relevant to your business. Dates are the days when the guidance was issued. When updated, multiple dates are listed.
PHASE ONE
PHASE TWO
PHASE THREE
PHASE FOUR