Learning to "Google My Business"
In today's world, many businesses are really starting to recognize the importance of their digital presence. Customers are either unwilling or unable to come into our stores like they did in February. But some businesses are still having success are achieving that through their online platforms. One of the first steps, of course, is for customers to be able to find a business online, and that's where Google My Business comes in.
Yesterday, Amanda Tento from The Determined Mom joined our Chamber Connection Cohort (C3) meeting to give our members wonderful tips. She taught us how to use Google My Business to increase ranking and put us near or at the top of the page when someone types in a search for their business.
Even better, many of the tips she suggested do not even require payment (except for your time!) You can view the recording of the Zoom call on the Fife Milton Edgewood Facebook page.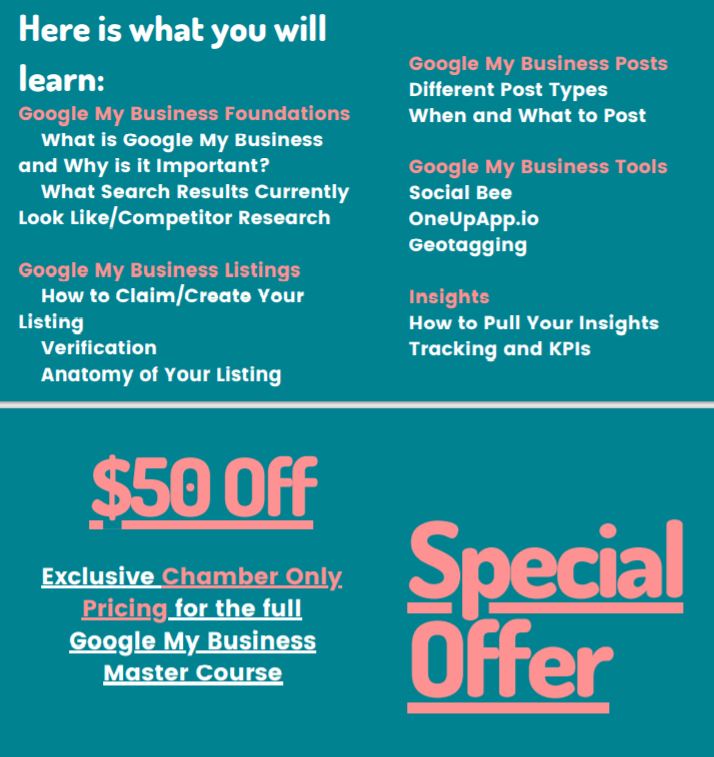 And if you don't have the time to implement Amanda's tips, she has a special offer for chamber members. Though Aug 5, she has special offers for her monthly services or for her Master Class on Google My Business.