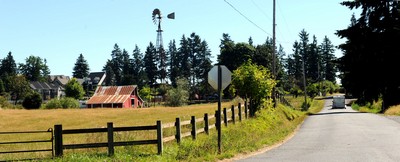 Edgewood is a wide spread and dynamic city of a little over 9,000 residents. The community is composed of picturesque farms, beautiful homes, friendly people and businesses. The City of Edgewood stretches approximately 8.9 square miles from Puyallup and Sumner to the south and east, Milton to the northwest, and Auburn to the north and east.
One of Edgewood's significant landmarks is the Nyholm Windmill. The windmill was actually Edgewood's first landmark and has become the formal symbol for Edgewood and incorporated into the City's logo. The windmill was on Peter Nyholm's ranch which became known as one of the finest ranches in the area producing hay, vegetables, fruit and dairy products. From small beginnings, great things can blossom and so is true for the great City of Edgewood.
Directory & Community Resource Guide 
Save
2019
Directory & Community
Resource Guides are Here!
Pick one up at the Chamber office or
FME CHAMBER The FME Chamber exists to be the CATALYST for business growth,
The CONVENER of Leaders & Influencers
and the CHAMPION for a stronger community.