More information about the WA Cares Act is starting to trickle out. The chamber first told you about it last fall.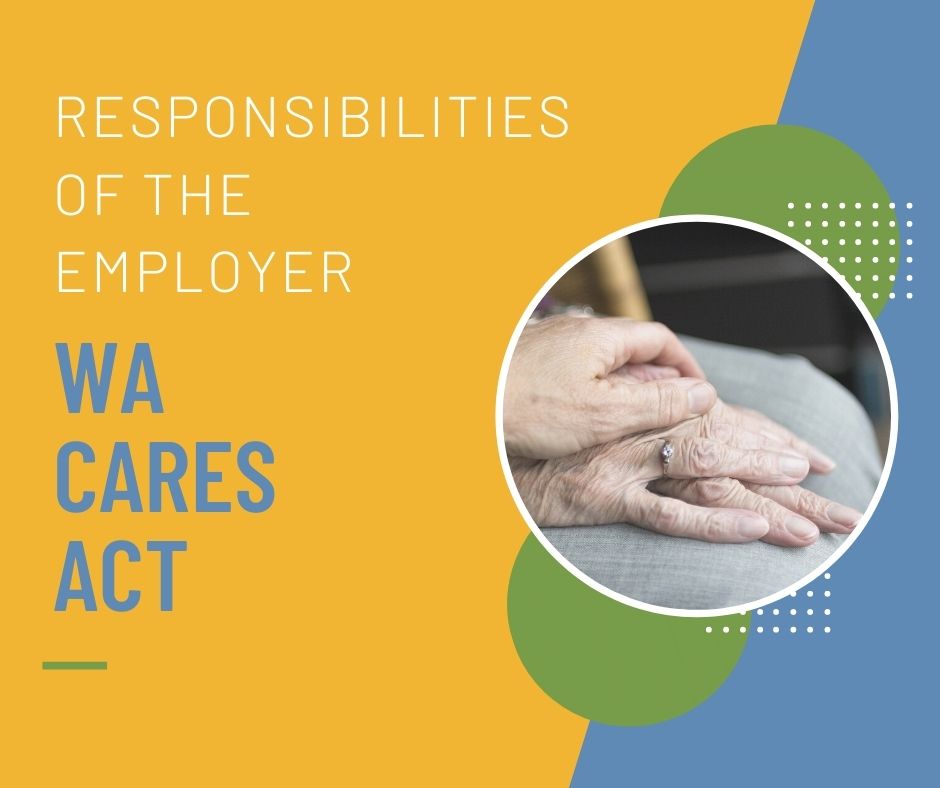 Washington is the first state to sign a Long Term Care Act into law. Governor Inslee has signed the LTC Trust Act into law, following approval in the House (55-41) and Senate (26-22). While there are certainly benefits to the idea of long term care insurance, since estimates say 70% of us will need it, this program has significant limitations.
However, the cost is high, and the benefits are minimal at best. The average worker in WA will pay about $300 per year, and many of those who pay into it would be excluded from receiving benefits. Examples include those who are retiring in the next few years, or those who work in bordering states, but work in Washington. There is no earning income cap, so high wage earners will pay more, as will the younger generation who will pay into the program for many years.
Many organizations who support businesses oppose this bill because of the minimal benefits ($36,500 over a lifetime – an average of $100 per day for 1 year – when daily long term care can conservatively be more than $250 per day.) AWB opposes it. So does NFIB.
Employees can opt out of the program and businesses will have to keep track of who has made this decision. Employers will not remove premiums from those paychecks.
Fluctuations of the rate are certain. Premiums will start at .058% of an employee's earnings, but the rate will, in all likelihood, be raised.
Applications to apply for exemptions for WA Cares Act will only be available from October 1, 2021 to December 31, 2022.
Sign up for the ESD has a newsletter that they'll be sending out about the WA Cares Act. Their quick overview highlights the following points.
Employers don't contribute to the fund.
You'll begin collecting premiums from your employees Jan. 1, 2022.
Wage reports and payments will be filed the same way they are now for Paid Leave.