Volunteers are needed for a great opportunity through Mountain View Community Center.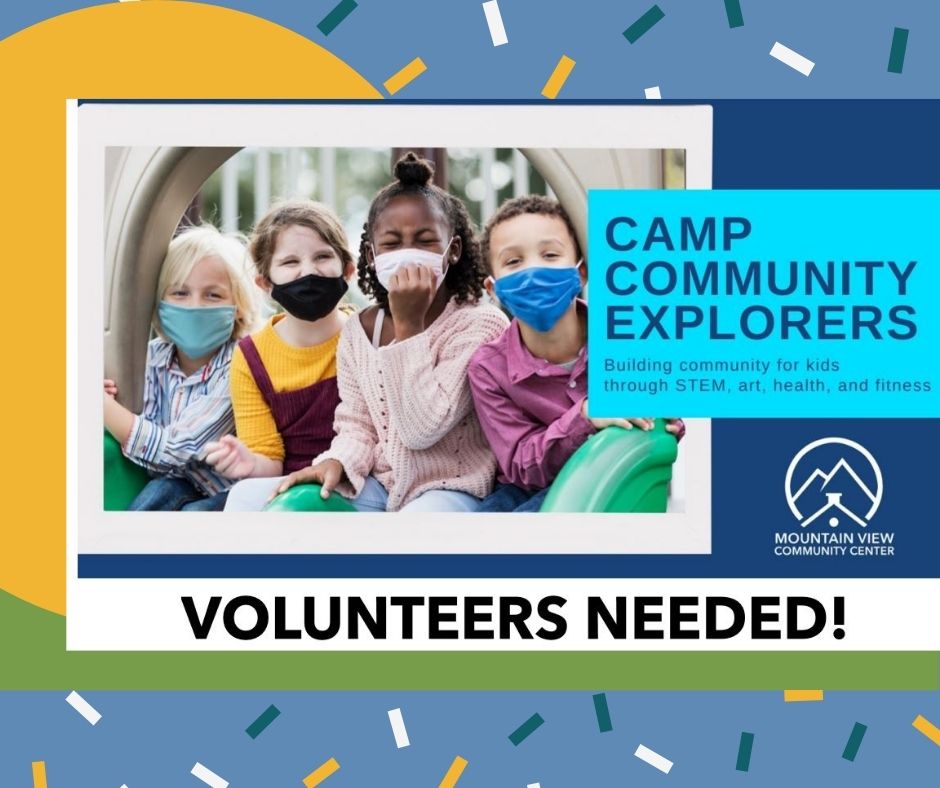 Mountain View Community Center offers so much to our community and they are eager to make their Camp Community Explorers program a success for 1st-5th graders. But their support for the community doesn't end there. They offer programs such as
senior programs
food support
school support
community events
more
Many of their programs depend on volunteers.