Vaccination Required for Educators
Kids are finally preparing to go back to school and Inslee announced that vaccination is required for all state educators. This applies to nearly everyone who works in education, from daycare centers to higher learning. Everyone, from bus drivers to teachers to coaches and volunteers has until Oct 18 to receive a Covid shot.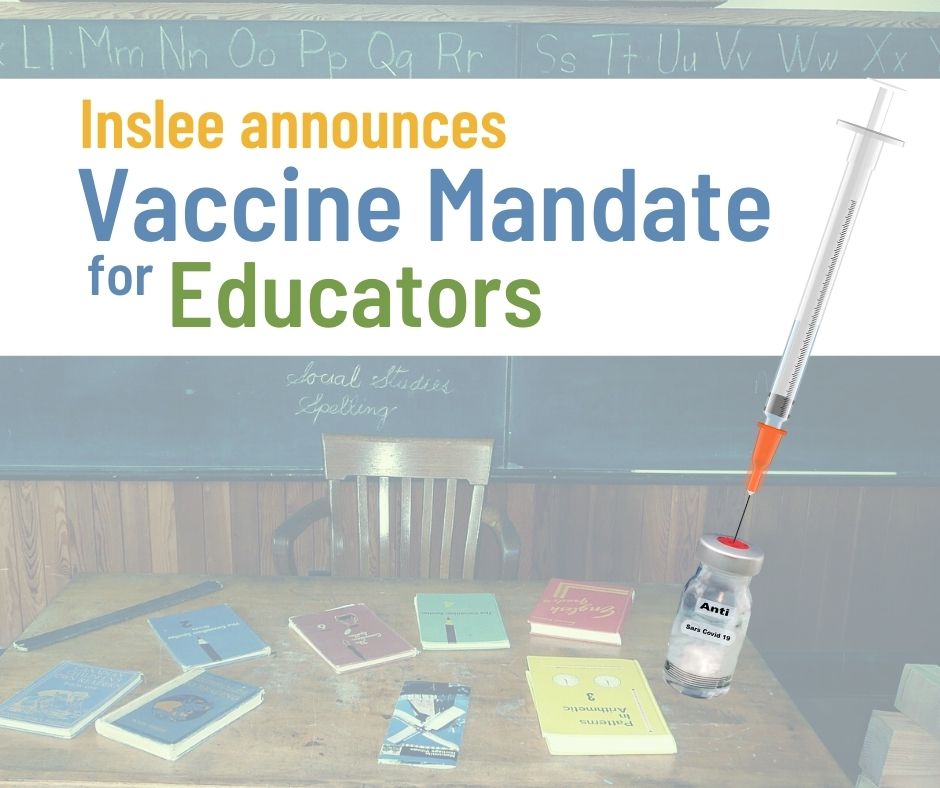 With the Delta variant causing an uptick in hospitalizations, many peopele worry about the unvaccinated population. Those who are vaccinated are less at risk. But kids can't get the shot yet.
"It has been a long pandemic, and our students and teachers have borne their own unique burdens throughout," Inslee said. "This virus is increasingly impacting young people, and those under the age of 12 still can't get the vaccine for themselves. We won't gamble with the health of our children, our educators and school staff, nor the health of the communities they serve."
You can read the full story on the governor's Medium page.