Understanding Salaried Overtime Rules
With rules for pay for salaried employees changing last July, understanding salaried overtime rules is a challenge. Fortunately, L&I has some tools to help.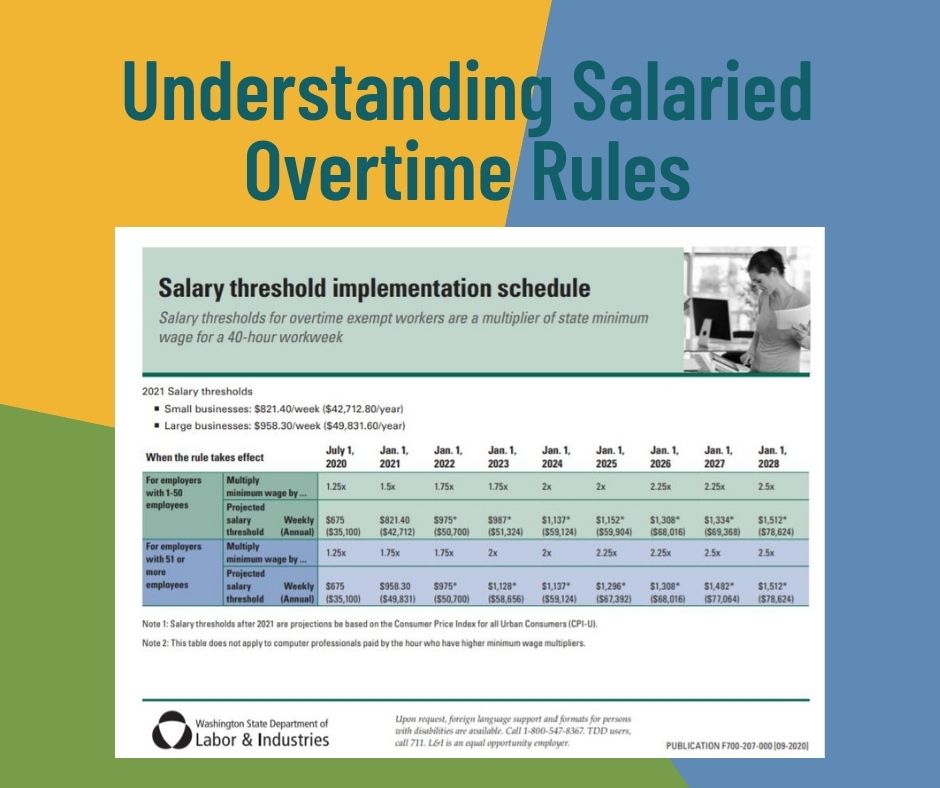 Beginning July 1, 2020, salaried employees minimum pay must have met the threshold of 1.25 times the state minimum wage. The multiplier rate varies each year by the size of the business. But by January 2022, all salaried employees must make 1.75 times more. By January 2028, all salaried employees must earn 2.5 times minimum wage. Predictions estimate that their salaries will be over $78,000.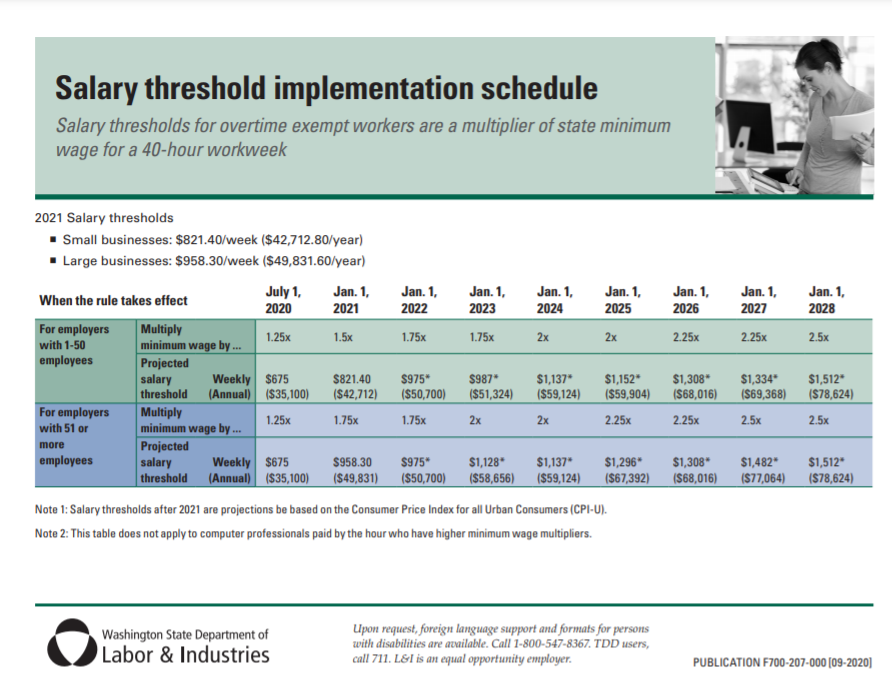 This rule certainly brings challenges to businesses trying to understand the rules. Who qualifies as a salaried employee? In fact, a job duties test helps to explain that. Which multiplier should be used? It can be dependent on the number of employees you have.
L&I has a new overtime exempt salary budget tool to help businesses in understanding salaried overtime rules in detail. This tool can help businesses
Determine whether an employee's salary meets the minimum salary required for exemption from overtime; or
Estimate a budget for the overtime cost if an employee is classified as nonexempt (overtime eligible).
Additionally, an E-Learning module is available to guide businesses through understanding.